1-3 of 3
Disappear from his life. End or minimize communication. He should not be close enough in your life to know about your new friend. If you really think you need to stay in touch, I'd suggest a Christmas card once a year.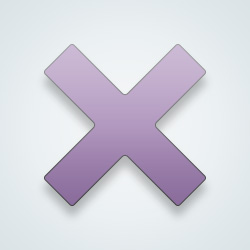 SW User
Ah that sounds like a certain someone who has a mental illness which destroys their relationships with others but I can't talk about it on the internet because people alike them are such good manipulators, they convince their friends they are the ultimate victim to be protected and fought for at any cost against anyone. So I would get a lot of shit like how it happened to my other account for simply linking a website with a THERAPIST's article for those hurt to recover and move on.
I would avoid this ex.... 6 years together, and all this behavoir on his part? pls take my advice and try to move on and you will do fine in time...It will be a slow process KeKenae. Time usually heals most wounds they say!
[@536274,NiightOwl] what did you do to help with the pain?
I tried to avoid doing things that we did together plus not go to the same places we did.. try doing new things and read books that will keep your mind off everything else .. even watching a good show or movie on tv or dvd KeKe[@342481,KeKeNae]
[@536274,NiightOwl] I'm doing that plus I went and got another job to keep me busy which is tiring because now I don't have any days off and get off one job just to go to another but it has been helping because I'm so tired all I do is sleep or homework
1-3 of 3
---
3270 people following
I've Been In Love And Betrayed
Personal Stories, Advice, and Support
New Post
Updated:
2 wks ago
Content Rating:
Non-Adult
Broken Hearts and Betrayal
Dating and Relationships
Romance and True Love
Group Members
Report Group