This post may contain Mildly Adult content.
I have whiskey! 🥃 😊
....and if you need any help keeping your ass from falling off, let me know! 😁
[@475592,Dragon56] I was going to suggest some Jim Beam or Jack Daniels. Sounds like Jag could use some good antifreeze! 👍🥃
[@404505,TravisTx] Jim, Jack and I had a falling out years ago...

I could use a hut on the bluest most gorgeous water, a beach, and Jose!
[@1845,JaggedLittlePill] that sounds like a plan there. I like your way of thinking! 👍
Hopefully it'll give you a reprieve, before the hordes of frozen hell descend again in full force.
[@467407,NudasPriest] pfft. Its gross out there. Supposed to get more snow and sleet. Gahhh
[@1845,JaggedLittlePill] Yuck ... that sounds awful. You should be allowed to hibernate.
[@467407,NudasPriest] I know.

Damn adulting.
We have a teaser right now. 70 yesterday, mid 60's today then the "brass monkey alert". You can bring your ass her if you need a warm up!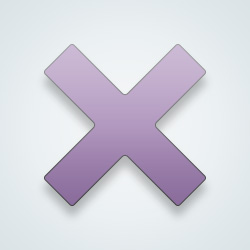 SW User
I wish I could experience Autuwinter.. it's still humid and hot down here in the south. Never snows
[@1025006,TheAcidKing666] Don't be wishing for this mess! We got pretty red yellow purple and orange leaves now all smushed and caked to the ground in slush and ice. We can switch places! Lol!
"Autuwinter". Hmmm. Might catch on. 😀
[@701587,trackman11] LOL...there is no ring to it. Needs to be better. I shall work on this.
[@701587,trackman11] Winfall!

Wintumn....ooh!

"I was in the heart of Wintumn when the beautiful read and purples and oranges were suddenly covered in slushit....

Slushit and shinola!"( I stole half of this phrase from Stephen King.) 😂
[@1845,JaggedLittlePill] wintumn is perfect. In the heart of wintumn, fallen leaves strewn over my yard call my name, beneath a light coat of snowush?
It's always someting. Lol.
---
479 people following
I Write
Personal Stories, Advice, and Support
Group Members