1-6 of 6
Good morning to you, too.
I'm sorry. It's eating at me. I usually share nothing but feel good stories. But. Today. After all the reading I've been doing, this just seemed too big to hold in.


I'm not saying I'm going to run out and throw away everything I own, because what would it help? I haven't eaten anything with chocolate in it since I first read about the child slaves being used to harvest the beans. But how can I boycott everything?


Oct. 30/16
6:54 am
Sorry, the world is dark & ugly. Its not your fault.
@Calliope: not my fault, no. But I'm not part of the solution either. Because I have no idea how one old woman can reverse an age old practice. I can't fix it, but I can hate it.


Oct. 30/16
7:11 am
Well... slave and slave... they do have a weigh, and most of them to my knowledge are not held there against their will.
@MartinTheFirst: This is just one small part of just one of the dozens of things I've looked up.

and independent journalists have found that both child laborers and enslaved child laborers are routinely employed to work cocoa farms in Ivory Coast. Boys and girls, usually between the ages of 12 and 16 but some as young as 7 and 9, are smuggled from neighboring countries such as Mali, Burkina Faso, and sold to cocoa bean plantation owners. The children are often lured into slavery under the pretenses of paid work. Upon being sold to plantation owners, the children are forced to engage in grueling manual labor, carrying extremely heavy bags, working with machetes and pesticides. They often work long hours, as many as 80 a week, but they are rarely, if ever, paid. Those failing to work fast enough are beaten with branches and bicycle chains while those attempting escape have been bound with rope and beaten so severely scars remain.[4] One boy who managed to escape his enslavement, 15-year-old Zanga Traore said, "If you work slow or refuse to work, they will beat you." Those who comply nevertheless suffer. A 2005 survey concluded that 92-percent of child workers engaged in work such as carrying heavy loads that caused open wounds.


Oct. 30/16
7:04 am
@Serenitree: Yeah the cases where that happens are horrible. And the cases where people have a weigh on 8 cents per day is bad. It's all really bad. 🤗
This isn't only going on in other places.


In Florida, Slavery Still Haunts the Fields
August 05, 2010

A museum-trailer traveling the Northeast reveals a look into one of most shameful secrets of the American system of food production—modern-day slavery among farmworkers. Photo: Fritz Myer.

The trailer, 24 feet deep by 8 feet wide, is muggy this early August afternoon in Manhattan. Eight of us—church ladies, iPhone-wielding denizens, curious tourists—mop our brows as we clamber inside for a look at one the most shameful secrets of the American system of food production: modern-day slavery among farmworkers.

Our guide, Romeo Ramirez, tells us straight away that the trailer, which already feels uncomfortably small, is a replica of one in southwest Florida where 12 farmworkers were forcibly kept between 2005 and 2007. Locked in at night, they had no place to relieve themselves and were forced to foul a corner of their cramped quarters. When someone fought back, he was beaten and chained to a pole. The chain and padlock, still twisted from when workers finally forced it off, rest on the trailer's wall.

After two workers pounded a hole in the trailer's ventilator hatch large enough to squeeze out, they found a ladder and extricated the rest. Their escape began the seventh of eight prosecutions for involuntary servitude among U.S. farmworkers since 1997. (The eighth indictments, involving dozens of Haitian nationals victimized by trafficking, were announced last month, two days after Independence Day.)



Oct. 30/16
7:21 am
yup.
i'm wanting to go sweatshop free. i buy things from op shops if i can, just to save resources
Thank you for the very awesome post... I often think about this topic...even in sport and entertainment everyone is being slaved producer of fun. It seems that US, the very human species has created a network of slavery in which we have trapped ourselves.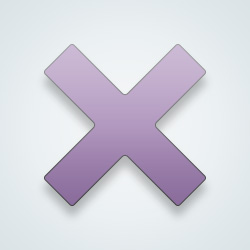 SW User
There hasn't been much change in human nature, no matter how advanced we have become. The average human is cowardly, greedy, selfish so this shouldn't come as a surprise.

If there's anything reliable anyone can do to change a specific tendency is lead by example, though it is hard due to our dependency on so called necessary evils.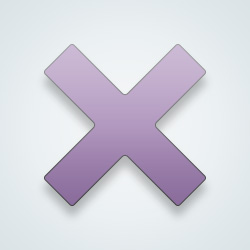 SW User
You know it's not so much the child labour. I have seen enough poverty around to know that for many of these kids it ensures one decent meal a day at the factory and a roof over thier heads. The issue is the abuse...like in Foxconn where apple manufactures it's products. Kids were made to work 12 hour shifts, grossly underpaid, no holidays and medicals. That's what makes me angry.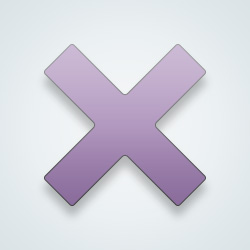 SW User
@Serenitree: well I think you should share. There are a lot of people who do care, and those that don't will never bother to do it anyway.
But even if it helps to enlighten one person it's worth it. I also feel the younger generation of kids have way more empathy so the awareness might be helpful :)
@BigAsset: there's just so much. About so many products.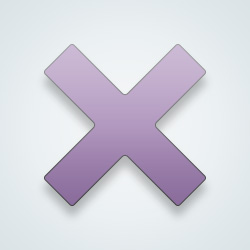 SW User
@Serenitree: yes I know ☹
1-6 of 6
---
7 people following
I Am Appalled
Personal Stories, Advice, and Support
New Post
Updated:
1 mth ago
Content Rating:
Non-Adult
Group Members
Report Group