This post may contain Mildly Adult content.
I Got Caught In My Panties By My Mom
[@795097,Innocentaudrey] you are such great mother 😊
[@795097,Innocentaudrey] that's such a wonderful way to discuss the topic. Thoughtful on both parts.
First time i got caught i was wearing my sisters panties. Mom told me it wasnt proper cuz i would stretch them out. Then she asked if I also been getting into her panty drawer. I said yes sheepishly. She told me that I needed to stay out of her clean panty drawer because she didn't want to wash her panties twice.
[@651693,rayhay69] she let you wear her dirty ones?
[@7097,nativespirit] yes she did.
[@651693,rayhay69] very hot
That reminds me of a story. My roommate when I was in collage went home for the weekend and took my gym bag by mistake. I had all of my lingerie stashed in it. His mother opened it to take out his dirty laundry and was shocked to see all my pretty lingerie. He must have been so embarrassed. He just returned my bag and lingerie and told me I didn't have to explain anything.
Having an accepting mom is such an advantage for a young gurl.
She probably had an idea. Always cherish her.
You know, when it comes to their kids doing embarrassing things, parents tend to keep any talk about it minimal.
It could be the type of parents who will bitch about something trivial (like the kid was stealing candy from the store or maybe committing espionage) for decades but if they catch their kid with anything private like boys having girl's clothes or the remains of Anna Nicole Smith's breast implants, they might mention it once and never again.
---
39 people following
I Got Caught In My Panties By My Mom
Personal Stories, Advice, and Support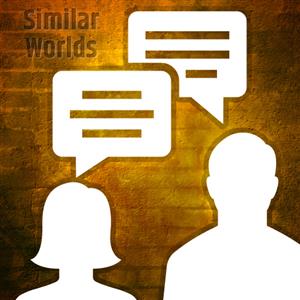 Group Members