I HATE, HATE, HATE WHEN MY NEIGHBORS SAY HELLO TO ME, YET NOT ALL OF THEM DO. MANY OF THEM DON'T. THESE PEOPLE KNOW OF MY SUFFERING AND THEY PAY NO ATTENTION, THEY'RE BLIND TO IT. MY FOSTER MOTHER HAS HER BOYFRIEND'S ENTIRE FAMILY OF ALL AGES COMING INTO DRUG ME AND SEXUALLY ABUSE ME WHILE I AM HAVING SEIZURES AND THE PEOPLE IN MY NEIGHBORHOOD WOULDN'T HELP ME BY MAKING A POLICE REPORT. EVEN IF THEY ARE AFRAID, MAKING A POLICE REPORT SOMEWHERE OTHER THAN THEIR OWN HOME WOULD INDICATE THAT THEY HAD THE LEAST BIT OF A HEART. IT DOESN'T COST ANY MONEY TO HAVE THE POLICE DRAFT UP A REPORT. I KNOW THAT MY FOSTER MOTHER'S BOYFRIEND'S FAMILY FUNCTIONS ON LISTENING DEVICES...HOW ELSE WOULD THEY KNOW WHEN TO COME IN AND WHILE I'M HAVING SEIZURES TOO BESIDES? TO ADD TO THAT, THEY WOULD COME IN DURING THE DAY WHILE I AM HAVING SEIZURES AND SEXUALLY ABUSE AND DRUG ME. ONLY WHEN I FALL ASLEEP I HAVE GRAND MAL SEIZURES AND WHILE I AM AWAKE, I SUFFER ABSENT SEIZURES. THEY USUALLY MAKE THEIR WAY INTO THE HOME WHILE I AM HAVING THE GRAND MAL SEIZURES BECAUSE I AM ASLEEP AT THE TIME. SOMETIMES THE GRAND MAL SEIZURE SHAKES ME AWAKE, BUT I CANNOT CONTROL MY VIOLENT MOVEMENT. MOST OF THE TIME I CAN ONLY SEE, USE SIGHT, DURING THE GRAND MAL AND OFTEN SUFFER FLASHBACKS OF WHAT I'D SEEN DURING GRAND MAL LATE THE NEXT DAY, WHICH IS VERY SCARY FOR ME.

ANYWAYS, I AM OPTING OUT FINALLY AND I WILL BE BIDDING GOOD RIDDANCE TO MY WASTED LIFE.

WISH ME WELL, PEOPLE!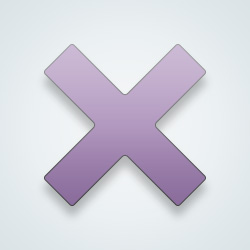 +
1

0

replies
5

views
Oct 31, 2016
|
Edited: 3 yrs ago
---
4047 people following
I Have Something to Say
Personal Stories, Advice, and Support
New Post
Updated:
3 mins ago
Content Rating:
Non-Adult
Other
Group Members
Report Group