This post may contain Mildly Adult content.
Updated.


Read this story for more info:

https://similarworlds.com/story?fid=4229681&tid=348547&name=I-Have-Something-to-Say

You would think that my Foster Mother is suffering, as her skin is turning black and her hands are itching and falling apart due to all the itching. The only reason why she's falling apart like that is because she had to get an identity change to look exactly like my real Mother, as mentioned in the story above. She had to bleach her skin to look like my real Mother.

I'm a bit tired because her boyfriend's family may continue to terrorize me over her, after construction is over, and she PRETENDS NOT TO KNOW THESE PEOPLE, BUT THEY HAD PAST CONVERSATIONS WITH HER, INCLUDING A MESSAGE LEFT ON THE HOME PHONE BY A STRANGE MAN MANY YEARS AGO, WHEN I WAS A TEEN.

The problem is that I don't look abused, being that I'm fat because they drug me with steroids, which made me obese. This was all to cover up for the abuse they inflict upon me. Most of my cuts and scars they inflict upon me could easily be mistaken for something else, as the cuts on my toes could be mistaken for cracks, yet there is dried blood around two doorknobs in the house, my room and the bathroom. The other two rooms have no blood around the doorknobs, which are the guest room and my Foster Mother's room.

Most of the abuse are in places people cannot see with their naked eyes.

My Foster Mother has her Caucasian boyfriend's entire family against me, of all ages, and these people could easily say that I was with them and have had dealings with them, because I have a bad feeling that some of them are as young as myself and even much younger. They function on Listening Devices and my Foster Mother pretends not to know them...

I have seizures and while I'm having them, I am able to look around and see, but I can't do anything else. When I wake up or make it out of the seizure, whatever I see while having seizures, becomes a flashback and it may seem as though I was hallucinating because I was mentally misdiagnosed as cause of these people drugging me.

The above story will explain my perception, as this story may be completely unbelievable and bizarre.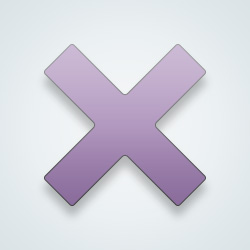 ---
4047 people following
I Have Something to Say
Personal Stories, Advice, and Support
New Post
Updated:
11 mins ago
Content Rating:
Non-Adult
Other
Group Members
Report Group