This post may contain Mildly Adult content.
My balls are so sweaty today.
Let me cut them off for you.
Try some talcum powder or corn starch in your shorts
[@1161229,JazzzyG] hmm. Seems like 2 different problems... one might make the other worse
Oh my gosh I'm so sorry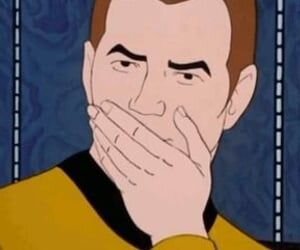 that really is an inconvenience. Sure, but will you sympathize when my uterus bleeds?
This message was deleted by its author.
Oh you poor thing! It just must be so difficult to be so oppressed. How you have suffered. So brave.
swamp ass is right around the corner
😂...aw, poor baby.

I gotta wear a bra that compresses my ribs , digs into my shoulders and smooshes my tits together,...everyday.

Princess up Sunshine 😜
[@912138,OogieBoogie] If it's constantly doing that it might be poor fit.
[@9882,Melpomene] no, it's big bewbies that i like to keep stationary.

Pack two melons in your bra and see how firmly you have to wear it to keep them from bouncing about. 😁
I'm wondering how that could be such an inconvenience, your balls being so sweaty. I can see how it might embarrassing, if the sweat soaked through whatever you're wearing below them. People might think you'd had a little "accident" or something.
If your balls are so sweaty that they drip sweat wherever you are and you have to 'mop' up, I can see how you might be [i]inconvenienced[/i].
My boobs get sweaty AF so I get it.
---
8 people following
I Got Balls
Personal Stories, Advice, and Support
New Post
Group Members