This post may contain Mildly Adult content.
I agree with you. One thought though.. it is possible to perceive someone as "stuck up" who may actually be shy and although some seem to have it all together, it seems likely that they have their own struggles.. by keeping people at arms length, they may be trying to avoid embarrassment. Just a thought.
@
trackman11
could be. I had a friend like that in school. She was very pretty and guys treated her badly because of it.
I coach college athletes and see it alot.. we perceive that someone has the life we may want or the material things or even just the popularity but those "popular" athletes share with me their struggles, fears, and anxieties and are often wearing some pretty good fitting masks.
Wise words. If you can't learn and enjoy a moment with anyone, look in the mirror and see the problem.
Arrogance and conceitedness represent a wall used as a protective shield to cover and mask insecurity.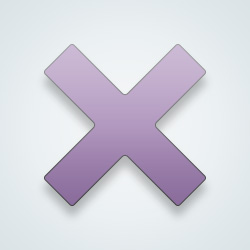 SW-User
The few rich people I know you would never realize it for the most part.
very true- nice words of wisdom
---
35 people following
I Hate Stuck Up People
Personal Stories, Advice, and Support
Forum Members