You don't deserve it, and he knows it. He just didn't want to do it (because he's above all that?) and decided to stab you in the heart in retaliation.
I have never once called my wife a bad mother and we have been married for over 30 years. And I would never ever consider calling her that. (For the record, she is a wonderful mother--our kids, now grown, know this but do not fully appreciate it.)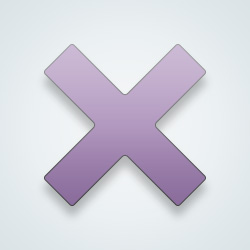 SW User
If the kids are hearing that, it hurts them too. If he cares about them too, he should shut up. 😒
[@1188491,ColonelPringle] I don't think he thinks about that bring an option as she's 16 months old, the problem is he just doesn't think
Why are you with him? Is this the type of man you want your daughter to wind up with also? Children learn what they live.
[@11509,Keepitsimple] he has trust issues and since our daughter was born worries constantly about her, he hasn't got people to talk it out with and would never have counselling. It's not bad enough for me to want to leave but it's hard to get him to understand why it hurts to hear it.
I wish you luck, that's enough for me to pack his bags and kick him to the curb. You and your daughter will pay the price for his issues. You deserve better.[@1200811,AquaTofana]
[@11509,Keepitsimple] thank you x
That's such an ugly thing to say. Truly I find it unacceptable. Parenthood ( for those that have partners) is a team effort. We all need the other to help at times. You are not a bad mum because you asked the father of your child to help you with her. You are not a bad mum if you get tired, stressed, overwhelmed etc You are a human being who deserves respect. It sounds like your child is quite young. I hope your partner doesn't make a habit of belittling you or others. It's not healthy for you & certainly not something you'd want to have your child hear, feel or experience. I hope you don't let this moment drag you down although I understand how it could. 🌷
[@455213,Mrsbetweenfatandfit] thank you, I try not to let it, but letting my family down is a big fear
You did not deserve that comment! He needs counselling
[@506684,DawsonsGrove] he does, he's had he's had crappy childhood which has given him trust issues but he'll never do it.
[@1200811,AquaTofana] unfortunately you're bearing the brunt of his abuse and if he doesn't get help, he won't stop.
I'm sorry that's awful, no support for you. Has he said that before? 😞
---
83 people following
I Am Broken
Personal Stories, Advice, and Support
Emotional Health
Health
Group Members