now I feel ashamed with my post right below this 😆👀 you are teaching me
[@1027452,adorbz] Which post is that?
[@793496,Thespis]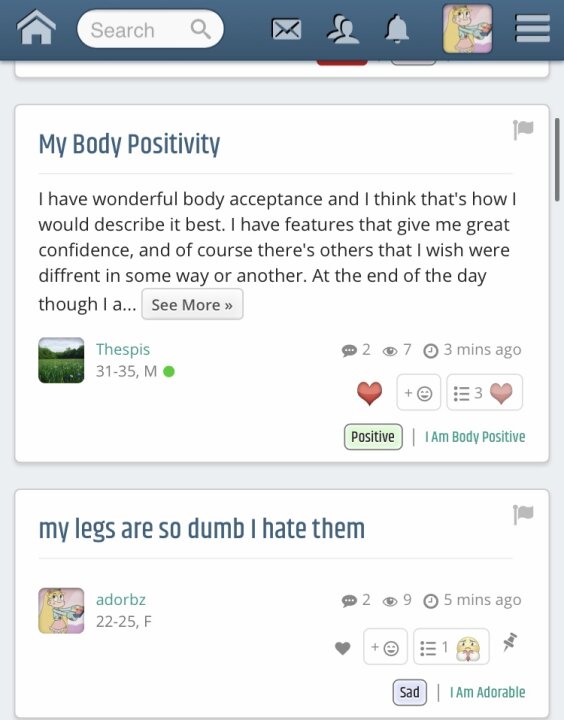 [@1027452,adorbz] Oh 😀 it's ok :). Somedays are I find accepting my body and loving it much harder than others. I can totally relate. It's a work in progress to love it, and appreciate what features give me strength. Not just that but that it's all so unique. Sure there's similar looking guys out there, obviously I have all the normal parts, but no ones just like mine and the uniqueness has a beauty to it.
---
125 people following
I Am Body Positive
Personal Stories, Advice, and Support
Group Members