Ladies: What was it like getting a bikini/coochie wax for the first time?
I have a high pain threshold but it always has me feeling like dying.
Get a good person to do it so they are quick.
I've never tried.. looks painful.. he just shaves me..
I plan on doing it when i feel better about myself
[c=#7700B2]the first time sucked so much.. but I am a huge baby when it comes to pain and yet I keep getting it done. so that should tell you that it isn't so bad[/c]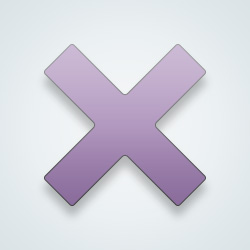 SW User
i am kinda used to pain and i guess it wasn't so hard really the first time around - you kinda build up a lot of anxiety or excitement or probably both before you do - but it's pretty cool and okay really <3
Men: do you think it would pull your bawls right off? 🤔
My advice to you is use honey wax and cloth strips. Hard wax is a masochist's dream.
It depends on how you handle pain. The first time was the worst, but definitely not intolerable.
Personally I just use Nair hair remover everywhere were my panties cover !! I wait a few minutes and I'm smooth and hairless front and back, and especially my little privates !! lol 🤗👙
---
30100 people following
Experiences
Personal Stories, Advice, and Support
New Post
Group Members