This post may contain Mildly Adult content.
Its sad today when I talk to some of the youth and I just have to smile and shake my head ,they get a cocky grin and in their minds they just invented the wheel ,
us old folks don't know a things and God only knows how we made it so long without them .

Dad was old fashion and Grandpa was worse why hell they don't even know the value of a buck ,that old codger is still trying to squeeze a dollar out of the first dime he ever made .

Work overalls, old worn boots and that hat I sure wouldn't want to wear ,
all the sweat thats been in that sweat band over the last 100 yrs do they ever throw anything away ?

Dad rewinding an electric mother for an old worn out box fan , hell the store sells a million of them for $12.00 but according to Dad not like this one ,
so what its box is made of steal and so is the blade ,the plastic one works just as good .

Grandma baking bread and the bread store has it on sale 3 loaves for a couple of dollars and if I never eat beans and rice again with that ole ham hock again it wont bother me .
Making us all come to the table and say grace and hold hands when I'm grown I bet you I never do this again .
They are making me miss my TV show and telling me one day i'll miss this ,yea when hell freezes over and God all those old shows ,oh how I hate Gun Smoke .

Well I guess hell finally froze over because God I miss them .
The smell of grandma's fresh bread baking and grandpa's fish stories ,
Watching Dad build something ,never knew one day I was going to want to be just like him .
The wisest ,kindest ,most forgiving man God ever put on this planet .

And that old man who was squeezing a dollar out of a dime his name is on everything because he built this town ,and his Dad before him and men like him ,
That table had 7 kids grow up eating at it and all of them became successful .
And grandpa owned half this town and he earned it working his tail off wearing that sweaty hat and those old weather worn boot ,
Freezing cold or blistering heat ,that old wood stove and that box fan Dad loved so much was all they had ,Sears and Roebuck had a new fan but it sure didn't have one with all the memories ,nor the quality .

How foolish I must have seemed trying to school them about how old fashion they were and how out of date and behind the times ,
and all they did was shake their heads and not once did they try to school me ,
I'd give anything to know what they were thinking .,and I kind of wish they had put me in my place ,thats whats wrong with kids today ,we have allowed them to think they are wiser that they are .

Wet behind the ears ,didn't know nothing but I sure thought I knew it all .
God how embarrassing it is to think about now ,what a wise ass little shit I was .

Now today as my grandson helps me and he justs jumps up and gets things for me as I am not as quick and I used to be and old joints don't want to get up and go like they used to ,and he is just so full of piss an vinegar and that mouth is going a mile a minute about about all he's gonna do and all he's gonna have .
And he will have a good chance to ,we have seen he received a good education ,pointed them in the right direction and got them started on career goals early ,
Kept him busy and out of trouble ,let him earn a little money and not have everything handed to him ,nor the rest of the grandkids either ,
I'm sure some thought we were trying to make adults out of kids ,I have been told that a few times ,"To let them play ,they are only kids once " but I only have a chance to guide them once too ,they had their share of fun too and lots of family get together's

I hope someday he looks back with the same love and respect but just a little wiser .
They were raised family was more important than gold ,when the rest of the world craps on you family will be there ,often wives and husbands come and go ,but your sister or brother will always have you back ,and Mom and Papaw ,they will be there for you when hell freezes over ,
No matter how big they get or how far aways they might move one day they will all always be my babies ,God how I love them ,
we are all connected at the heart ,hurt one of us you got us all to take one ,
Were family
And yes son the dollar store does have a new fan for $12.00 ,but this one has been around a long ,long time ,if your lucky ,one day it might be yours ,
Yall have a good one ya hear ?

[youtube=https://www.youtube.com/watch?v=i_nLsG_asQg] .
1-1 of 1
1-1 of 1
---
10 people following
I Realize Life Is Short And Should Be Lived To The Fullest
Personal Stories, Advice, and Support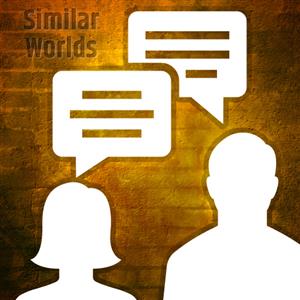 New Post
Updated:
2 yrs ago
Content Rating:
Mildly Adult
Group Members
Report Group