In my own little way, Lord, I want to thank you for today. For simply waking up, and being able to do the things I want to do today, that I'd taken for granted in the past. I pray for those this morning, who are not able to accomplish all they want. For the homeless on the streets, who may be hungry and cold. For those addicted to drugs or alcohol. Or those who suffer from loneliness, and the poor abandoned and hungry animals roaming the streets this morning. Lord, find both, shelter, love, food and warmth. Find them new loving homes. And for those people in homes and nursing homes, who have no one, please bring someone to show them love and give them help. Reveal yourself to those who don't know you and have given up, and are thinking of suicide. Let them feel your unconditional love and acceptance. Bring plenty of love and help to them, and the disabled.

I want to ask you to speak to our new president-elect's heart and help him to realize that real power and wisdom comes from you. That you would guide him in his heart to be the kind of president we all need, for I believe he can only be great if he gives his heart and life to you, then lets you lead this country again, and doesn't get so arrogant that he gets ahead of you in his everyday decision making. Help him to make wise, non-hasty calculated decisions, and to think before he speaks. We started out as a great nation under you, but we've strayed from the foundations our great, prayerful forefathers established for us. We're seeing the results. Bring us back, Lord, and receive us as a repentant nation. Back to the wonderful core values that people like our late, great President Abraham Lincoln established and carried through. Even he recognized the need to have you as our leader in order to be successful, when he said of the Bible, "In regard to the Great Book, I have only to say that it is the best gift God has ever given to man. All the good from the Savior of the world is communicated to us through this book."

Thank you for friends and family, and that one special person who loves us. Thank you for your love, Lord, and for your great sacrifice. I'll never forget what you did for me, and for the world. Be with us today, and especially the sick and needy...the mentally and physically challenged. The poor. Give those who must travel to and from work this week, special favor, less stress, and protection to and back home from work. Again, thank you for your love and another day. In Jesus' name. Amen.
1-1 of 1
1-1 of 1
---
35 people following
I Like To Write What I Feel In My Heart
Personal Stories, Advice, and Support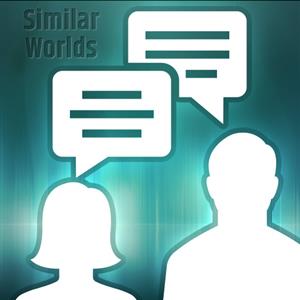 New Post
Updated:
6 mths ago
Content Rating:
Non-Adult
Group Members
Report Group