So today I went to my church for the first time since the pandemic...
He was making reference to your lack of attending.......
[@1165999,8Rockhead8] nah, he's elderly. The last time I saw this same rev, he asked me what grade I was in.
Not a nice thing to do to an introvert.
[@423488,curiosi] I was ok. The church is really small. The the joke was on him lol.
Even the pastor was like, "yea that's brother and sister so and so's daughter" I was like🤦
How embarrassing :( But masks definitely make it hard to recognize people...
[@1129049,Cinnaman] I little bit, once I realized he was talking about me.
[@467302,iamnikki] Embarrassing for him too once he realized he should have recognized you!
awwww... That's awkward and sweet and funny all at the same time. 🤗
[@467302,iamnikki] lol You never know what you're gonna need!!! I need colored pencil!!
[@1073303,Ksmile14] people make me sick. I'm gonna tell folks I'm going harvard or going to school for rocket science or something
[@467302,iamnikki] lol Then they'll just think your a child genius. :P
This kind of bullying conduct from any pastor is both outrageous and unacceptable...he is creating division and scandal in the church and fostering an elitist attitude in the congregation...

...he is acting like one of the kinds of people that would have condemned Jesus for healing on the Sabbath, and converting and forgiving prostitutes and the like...
Perfect opportunity to stand up and say, " hi, I'm Nicky and I'm an alcoholic" 🤣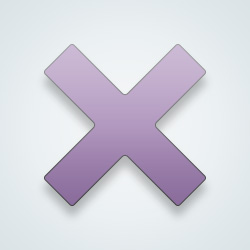 SW User
not really cool to do this. people should feel welcome not feel like they are being stared at by everyone else. maybe some people don't want to get up and talk in front of others.
---
544 people following
I Go to Church
Personal Stories, Advice, and Support
New Post
Religion
Group Members