Should I read my message requests?
Read a few...
that should be enough to know if you [b][i]ever[/i][/b] want to read any again 😉
Yes

*Sends you a message about our lord and savior Spyro The Dragon*
I've read some of mine and responded too lol
I would like to know if you don't have any filters for your messages why do they wind up in the message requests. Is it because we have previously blocked them or block them from following us before? Because the way that I interpret it it means that they are most likely a loser. I wish the administrators would explain this for us.
[@11509,Keepitsimple] I believe everg first time message goes there.
[@33783,MaliaAgain] not every one. Some do and some don't. I have no clue what makes some go in there and others don't. 🤣
You don't want to see all the dick pics?
It looks like she's giving Getty a good time.
I do.

but I'm a guy I don't know why some messages go there I don't have everything Blocked.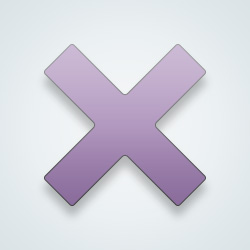 SW User
Eh, you could simply peruse them and decide which you [i]really[/i] want to click on.
Yes you should. Most are just "Hi" or some variation. A few might be actually entertaining. Legit people wanting to follow up on a conversation in private. Plus you cant send pics in first message, so there should not be any dick pics unless:



(*)
| |
| |
()_()
It's weird what ends up in there versus what doesn't. I've never figured it out. I'll look at something if it lands in there. Sometimes it's even from someone I'm connected with but haven't talked to. You still don't need to answer if it's a weird message lol.
Only if you're really bored
---
6 people following
I Have Fear
Personal Stories, Advice, and Support
Group Members