1-10 of 13
Lol it will never ever end
It's not even barely a chore though. You just throw the clothes into a machine and pour in some soap and press a button. How is that difficult? It takes me all over 4 minutes to put the clothes in and prep the machine and hit start. Then I can go do something else while it washes.
True, but after it is washed it has to be folded, hung up or ironed. Oh god, I hate to iron. I'd rather clean a toilet.
I very seldom have to iron. Most of my wardrobe consists of t-shirts, jeans, and skirts. I have a few dressy clothes I have to iron every six months or so because I only wear them to formal stuff.
It's the staying on top of it and doing more than just laundry for one lol
No, only if you throw it all out then it still seems to find a way back
I love doing laundry. You heard it hear first.
I'd bring my laundry there! Cali has all the good wine lol
[i][c=#BF0080]It never ends! I do it for six! [/c][/i]
It is an endless cycle of sort, wash, dry, iron/fold, put away.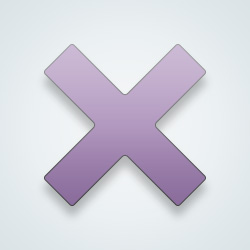 You don't need a laundry helper. What you heed is a well paying job that pays you enough so that once your clothes need washing, you can just throw them away and buy new clothes. This way, you'll always have clean clothes and they will always be the latest styles.
@TGray42: Well, let's see...I live on Long Island in New York. If the distance is not too far, I'll come over and do your laundry and you can teach me how to fold.
Lol. I will fold. You have to follow the system up to the fold part lol
Ok then, teach me the system. I'm a quick learner...lol
1-10 of 13
---
21527 people following
Community
Personal Stories, Advice, and Support New Post
Updated:
11 secs ago
Content Rating:
Non-Adult
Group Members
Report Group