1-10 of 12
Watch out, saying any skin color is racist lol
Yes, nobody's ever quite sure where I'm from
I'm only proud of things I have earned or built myself. Skin color, height, and stuff are something I never had control on so no, I'm not proud of any of it. If you ask me about my physique, then yes, I work hard on it and proud of the way it looks.
No. That's like asking, are you proud of your giant balls.😧
I'm indifferent about it.
My skin color, not necessarily. My ethnicity, yes.
No, the only advantage of my brown skin is that if I get really bad grades, I can be one of those "exotic dancers" sigh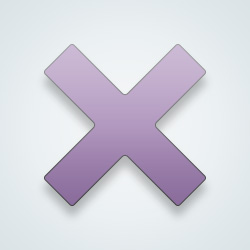 SW User
No, it's just something I was born with and nothing to do with personal achievement. If I had a good tan it might be different, but I'm more likely to go a blotchy red colour.
What's there to be proud of in a skin color? Just a matter of melanin levels that nature developed for the skin's protection from the sun. It's an inherited physical trait based on the geographical locations, regions, environments that's ones ancient ancestors settled in and/or originated from and migrated to.

My skin color is pale white and it doesn't tan. I don't like it very much and would prefer to have done naturally darker skin color. But it's what I have and I'm neither proud not ashamed of it. It's skin.

People make skin color matter, beyond what is relative to each person with regards to what is physically attractive to them. Nature was just being practical.

As far as racism goes, if you look closely, racism is far less about skin color and much more about other physical features mainly facial. You see members of all the scientifically constructed "races" based on physical, facial and cranial features and structures are of varied skin tones. Caucasoids aren't all "white" skinned. Many are quite dark. Negroids are not all "black" skinned. Many are practically pale white skinned. Mongoloid raced Asian aren't all "yellow" skinned. Many range from pale white skinned to very dark skinned.

What is there to be proud about (or ashamed about) in a skin color? Skin colors aren't definitive of Races, ethnicities, nationalities, cultures, heritages or religions etc., which are things one could be proud or ashamed of. But a skin color?

Maybe there's some inference in the question I'm missing?

(Sorry. Just woke up and the brain is in overdrive this early. It wanes as the day goes on).
1-10 of 12
---
21527 people following
Community
Personal Stories, Advice, and Support New Post
Updated:
7 mins ago
Content Rating:
Non-Adult
Group Members
Report Group