In Denny's, huh?

Honestly, this may be worse than talking about politics on SW.
This message was deleted by its author.
Trump needs to be in prison.
It is different. Resigning is a step further than acknowledging a change in power coming up.
Why would she? That usually happens later.
This message was deleted by its author.
She probably realized it wasn't worth trying to explain basic civics to you.
The election is over Robert.
Let's be friends & let things pass,
I'll hug your elephant and & you kiss my ass!

✌
She doesn't have to resign until her term as VP starts on January 20. Trump, on the other hand, doesn't need to formally concede at all. His term will end automatically at noon on January 20 regardless.
This message was deleted by its author.
[@760047,MarmeeMarch] Uh, yeah, Oakland is in California. Harris was the California Attorney General before she was a Senator.

The only question is whether Newsome will appoint a placeholder like Barbara Boxer, or someone who intends to run when Harris' term ends, like Ro Khanna.
[@1026,HazelMotes]

Harris will likely resign [i]before[/i] January 3rd in order to give her replacement seniority over other Democrats who were elected on November 3rd and can't be sworn in until January 3rd.

When Republican Sen. Pete Wilson was elected Governor of California in 1990, he beat Democrat Dianne Feinstein in the election.

Wilson then resigned from the Senate and appointed Republican state Senator John Seymour to the U.S. Senate. A special election was held on the same day as the 1992 general election to fill out the remainder of Wilson's term (which would expire January 3, 1995).

When DiFi beat Seymour in 1992, DiFi was sworn in on November 10th - a mere week after the election. This enabled DiFi to take office before any of the other Democrat Senators elected on the same day (including fellow Californian Barbara Boxer).

This gave DiFi greater seniority over them, helping her gain in seniority on Senate committee assignments.
[quote]Lady in Denny's interrupted a conversation saying that Trump really needs to concede, I pointed out that congressman harris hasn't resigned from the Senate yet.....but that's different[/quote]

It is literally the very definition of different. Do you Trumpheads ever look up false equivalency? Yeah, that must have really shut her up. Primarily because she's stunned how clueless you are.
It's sad that you think that's a legitimate answer.

The reason she shut up is because she concluded you were stone-headed.
Who cares if he concedes? Both of them should be working until transition day in their respective fields. Regardless of accepting defeat, aides can still make a transition easier. Prepare America for possibilities of a new leader. Then we can go back to work, pay bill and pay taxes.
[@974564,openwater] https://www.theatlantic.com/ideas/archive/2020/11/why-wont-emily-murphy-just-do-her-job/617184/
There's a difference between conceding that you've lost a race and will be out of office when your term ends on January 20th and resigning from one office before the term of the office you've been elected to starts on January 20th.
---
10136 people following
Politics
Personal Stories, Advice, and Support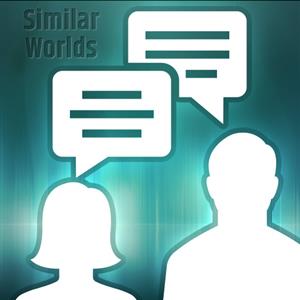 New Post
Group Members