The Trump Presidential Library at Four Seasons Landscaping in Philadelphia
Sounds like the perfect place. Is the clean-up locker room close to the composting area by any chance🤔
The only thing he'll have in it is his golf clubs and a gold toilet.
[@891327,JeanAnna] I really am praying for it. Bad people like this need to have their powers taken away. I'm all in favor of checks and balances in government, but those that looked the other way with Donald Trump need to go. I feel that strongly about how corrupt I think this man is.
[@711251,Peapod] I've been praying for four long years that he would be gone, now my prayers have been answered. I hope he leaves quietly, but that's just wishful thinking.
[@891327,JeanAnna] He won't go away, but you know, we can finally have something to look forward to. I look at Biden's cabinet choices so far and I am thrilled to see these are really qualified people!

I am quite certain 2021 will be a much better year!
Seating for the Library's reading room?

[image deleted]
Will it be full of pro-american books that celebrate the truth?

Ben Shapiro, Ann Coulter, Mark Levine, Lauren Southern, ... and other retarded authors that don't give a fuck about reality, might finally get rid of their extra stock.
[@421865,Kwek00] They won't be real books just comic books 🙂
[@324037,Dlrannie] If you know the content of American Super Hero Comics... I don't think they qualify as "pro-American" these days. Pretty much all the super heroes, are seriously soaked in liberal values. There are anti-heroes, like "The Punisher", but well... "anti-"hero, should kinda give it away.

I'm still not over the fact that during the entire BLM protests and the riots that happened, you had American police officers painting the skull that the punisher uses on their cars. I think if you do that as a police officer, you are probably to stupid to carry a gun that is in the service of the people you sworn to protect.
This message was deleted by its author.
[@176964,room101] Life just got blasted dude.
Lets play some music to remember Life.

[youtube=https://www.youtube.com/watch?v=lXhI75JoQsY]

[i](great beat on this one)[/i]
[@421865,Kwek00] Nice one.
[@339454,windinhishair] I like what he did with Rudy 😅
The Trump "presidential" library will be another grift, to fleece his gullible supporters to line his pockets. 🤷‍♀️
[@711251,Peapod] Good idea....I'll even help him pack.
[@891327,JeanAnna] You and me both!
[@711251,Peapod] hahahaha
How many tweets fit on one of those thumb drives?
The Four Seasons seems like a fitting place for a Port-a-potty with a few playboys.

Let's admit it... that's all his presidential library would be,
---
10136 people following
Politics
Personal Stories, Advice, and Support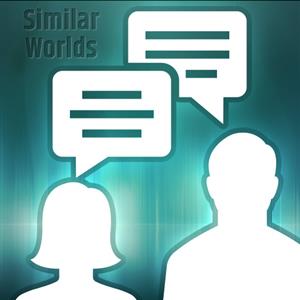 New Post
Group Members