What's the English equivalent of this word?
Delectable.. savory.. rich.. creamy.. fresh.. delicious.. crispy.. ima get fat.. tasty.. to die for.. idk people say so many things.. 😌
[@509132,Asmae] ima tell all the girls my sex is ooey gooey from now on.. 👀

And also the way it comes out makes me think of candy bars.. 🤔
[@509132,Asmae] also juicy and tangy and zesty.. 🤔 and yes I really did just message you again hours later cuz I thought of new ones..
[@410477,AuRevoir] Lol cute. Those mostly describe the taste though except for juicy. But it's not juicy. Actually candy bars are not totally out of the equation here. We have this famous dish called bastilla/pastilla which is a crunchy pastry filled with spiced chicken, onion, nuts etc. It's supposed to be savory and sweet at a time. Sugar is added to the filling which should be balanced and m3lk(a). In a sense it somewhat reminds me of a candy bar with a nice crunchy gooey texture ~
We probably stole it from the French, but "piquant" means "having a sharp or pleasant taste."
[@663519,Mamapolo2016] C'est vrai!
[@663519,Mamapolo2016] It still describes the taste. The word I'm looking for suggests a pleasant texture ~
I guess every language has concepts that do not translate. This might be one.
By the way Morocco has the best cuisine. 👍.
For merak 👌; for meraki 👌. Food for the soul. For anything, really.
Don't know of English, just commented because of whatever.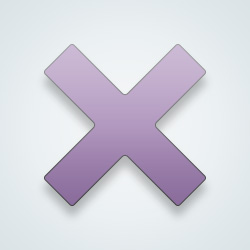 SW User
Zesty covers the taste aspect. No one word includes nice texture.
This message was deleted by its author.
We might just describe the texture: e.g., the meat is tender and juicy, the vegetables are crisp, etc.
[@338282,DrWatson] It is tender with a nice enjoyable bite to it. I'm looking for that exact word that hits the spot ~
[@509132,Asmae] What I was trying to say is that I do not think English has such a word.
[@338282,DrWatson] Hmm. Maybe not classical English but informal words? Idk
Rich foods, describes savory & sweet
The English equivalent is bagel.
[@9416,Northwest] Hmm. I think I had bagel 2-3 times in my life. It was good but I wouldn't describe it as معلك
---
27509 people following
Miscellaneous
Personal Stories, Advice, and Support New Post
Associated Groups
Category Members