Semiconductor shortage poses new challenge for Japan
Some of the world's biggest carmakers are struggling as orders pour in for production they cannot match. This is due to a lack of one key part: semiconductors. The shortage is posing an unprecedented challenge for Japan, which once reigned supreme in the chipmaking world but now lags far behind its Asian neighbors.
Honda, Nissan, Toyota, and Subaru, as well as foreign rivals Volkswagen, Daimler, and Ford, have all announced production cuts due to the semiconductor shortfall.

Automakers and their component suppliers slashed semiconductor orders last year after a dip in sales due to the coronavirus pandemic. But demand unexpectedly rebounded as people started buying cars to avoid commuting on crowded buses and trains, and component suppliers scrambled to place orders with chipmakers. Since then, the leading producers in Taiwan have been operating at full capacity as they try to fill orders not only from the auto industry but also smartphone and computer manufacturers that have seen sales soar thanks to a rise in remote working.

The production cuts by leading automakers are largely down to the industry's inability to foresee the spike in sales that Covid would inspire. But other factors have also contributed to the global semiconductor shortage.

One is the growing tension between the US and China. Last December, Washington added China's largest and most advanced chipmaker, Semiconductor Manufacturing International, to an export blacklist. This led companies around the world to frantically place extra orders with producers from Taiwan instead, which exacerbated the shortage.

Another factor is Europe's push to be carbon neutral by 2050. The EU's European Green Deal, a set of policy directives unveiled in December 2019, has pushed up demand for more advanced chips to achieve energy efficiency.

In Japan, semiconductors are known as "industry rice" because they are so ubiquitous: a nod to their essential role in manufacturing everything from automobiles to smartphones to home appliances. The country was once the global leader in production but now relies heavily on imports for both cutting-edge chips and legacy semiconductors.

Hiroshi Kajiyama, Japan's minister of economy, trade and industry, revealed on Tuesday that the government has been asking Taiwanese authorities to press contract chipmakers to increase output. And some, including Taiwan Semiconductor Manufacturing Co, the world's largest contract chipmaker, have already vowed to raise production capacity as soon as possible to meet the demand.

However, experts warn that the semiconductor shortage may not just be a production issue. The increased influence of geopolitical tensions, digitization, and moves toward a greener society seem to indicate that the industry is undergoing more permanent, structural changes. And this could mean a shortage that continues for the foreseeable future.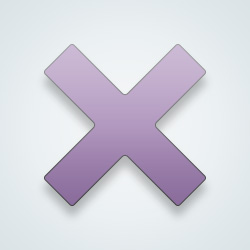 ---
27455 people following
Miscellaneous
Personal Stories, Advice, and Support New Post
Category Members