All conspiracy theories are equal, but some are more equal than others
Maitreya Bhakal is an Indian commentator who writes about China, India, U.S. and global issues.

Conspiracy theories are as useful as they are delusional. They remain easy, low-cost techniques for governments to divert attention from domestic problems.

And one thing that stands out for the U.S. is blaming external factors for internal problems. When the U.S. COVID-19 pandemic began in early 2020, America's considered strategy was the same as its instinctive response: Blaming China. This was only partially successful, since even the most sophisticated propaganda system can hardly distract from 400,000 COVID-19 deaths - and counting.

Weaponizing conspiracy theories

On February 16, 2020, Senator Tom Cotton claimed that the virus was a Chinese bioweapon and accused China of a cover-up (with zero evidence of course). Coverage of the senator's remarks in the West, while not entirely absent, was deprioritized, with only the bare-minimum disclaimer coverage to provide the appearance of balance.

By next month, the U.S. pandemic of racist hate-mongering and Sinophobic conspiracy theorizing had transformed from a trickle to a deluge. This is a classic example of projection: the nation that has a history of biological warfare accusing another nation of the same thing. China's official stance, by contrast, is that only science should determine the origin of the virus.

America disagrees. It believes in the possibility that the virus originated in a Chinese lab - a bonkers idea repeatedly rebuffed by scientists. Mike Pompeo, America's reprehensible former Secretary of State, claimed he had "enormous evidence" – which he did not present – linking the virus to the Wuhan Institute of Virology. The State Department released a "Fact Sheet" (which was devoid of facts) demanding that China allow access to the lab and its records. Yet, when China in turn suggested that the U.S. allow access to Fort Detrick, America's largest biochemical weapons research facility, the U.S. administration and media got highly offended, accusing China of spreading "conspiracy theories."

Some people push back

The West is used to looking at China as a subservient nation - in accordance with the orientalist stereotype of Chinese as a subservient people. Thus, when the U.S. administration and media accused China of spreading a bioweapon, they expected China to take it lying down. But when China responded in kind and pointed out U.S. hypocrisy, they got surprised at the pushback. When they finally recovered from the initial shock, their response was to accuse China of what they had themselves started – spreading conspiracy theories.

Unlike the U.S., China did not claim to possess any evidence. It merely suggested that the U.S. should do what it asks from others, and allow an international investigation into its own biological weapons programs and labs. The Western media grants more legitimacy to America's claims, while dismissing China's mere suggestions as conspiracies.

Further differences between the two countries stand out. In China, such hypotheses keep being mentioned on corners of the internet by eccentrics (China has over 900 million internet users). A handful of articles keep appearing in some Chinese media outlets mentioning Fort Detrick. And recently, a Chinese Foreign Ministry spokesperson, in response to a question regarding U.S. accusations about the Wuhan lab, merely suggested that the U.S. should perhaps be more transparent about its largest biolab and 200-plus biolabs overseas. That's about it.

In the U.S. however, conspiracy theories and racist dog-whistling were pushed officially and repeatedly from the highest levels of government, including the Deputy National Security Advisor, the Secretary of State, multiple U.S. lawmakers, etc.

An epidemic of Sinophobia

Hypocrisy is a core value in Western politics. Few things offend Western people more than doing to them a fraction of what they did to you. Yet, context matters. The U.S. media will cover the mountainous official U.S. conspiracy theories with minimal coverage, but will cover the rare molehill of remarks from Chinese media and spokespersons to death. Article after article, op-ed after op-ed, editorial after editorial on how China is spreading "conspiracy theories" to "distract from its missteps and cover-up of the pandemic."

This is despicable, but not surprising. The more Americans die from COVID-19, the more the U.S. establishment will try to distract attention by attempting to manufacture consent. The reign of the former Trump administration, which started with Russophobic hysteria, ends with Sinophobic hysteria.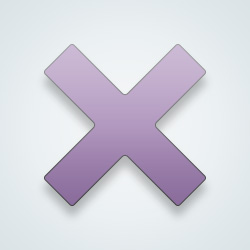 ---
27434 people following
Miscellaneous
Personal Stories, Advice, and Support New Post
Category Members