Is there something that you did to someone which you think is morally wrong, but you still fail to feel bad because that person sort of deserved it?
No, cause fuck 'em 😋
Not surprised you could see ahead smarty pants. If he deserved it then it wasn't wrong.
[@4367,MissGaga] I can really understand where you are coming from. Like you said if you normally feel guilty over silly stuff and don't with him then refer to the first section of my previous reply 😉. I'm not sure if I have ever intentionally hurt someone. If it's friends I'm bothered with I usually just pitch them shit and they take the hint. If it's my partner I usually shut down and wait until I am ready to resolve the problem. Who knows what I would have done in your situation though 🙃
[@1182629,Adroit] [quote] If it's my partner I usually shut down and wait until I am ready to resolve the problem.[/quote] Yea I am not good at confrontation too when it is someone I love.. I guess it all boils down the word "intentionally".. who knows, I may have hurt someone before without knowing it, but I know I'd never do intentionally, and more importantly, do it and not even care.. to be honest, I scared myself a little lol didn't know I could be this cold!
[@4367,MissGaga] I've gotten a lot better. I'm usually pretty calm on the outside and getting control of my emotions has helped me maintain that. Ya I feel ya as far as "intentions" go. That's why I said I'm not sure. I'm sure it at some point everyone unintentionally hurts someone. He must have been a real dirt bag then if you could do that without remorse 😁 being a guy I don't have to worry about that as much except for gold diggers, but I'm poor so that problem sorts itself out 😉
I think if you protected yourself from someone taking advantage of you then you did the right thing and it's their problem.

I've had moments like that but while I didn't like my actions I'm glad I stood up for myself.
[@4367,MissGaga] We are both a fan of telling it like it is with no BS 😃. It gets easy after a while to tell when someone isn't being straightforward. Usually they seem too good to be true. Real people usually have heaps of crap going on like us lol. If in doubt.. shut them out, that's not history channel that's me 😂 There's a book called The Art Of War by Sun Tzu.. it's about actual military strategy but it translates well into personal and corporate life. You'd like it think. It was written 2,500 years ago.
[@557074,PerthSurfer] [quote]shut them out, that's not history channel that's me[/quote] HAHHAHAH that made me laugh 😂I agree... I think what I did wasn't right, but i am only talking about the "mean", but I don't regret one bit shutting him out.. because even now after a lot of months have passed, I am glad I ended it.II think that book would interest me! 👍
[@4367,MissGaga] For what it's worth i think you did what i would have done 😎
No, maybe because I believe a bad person will use any excuse to be even worse. Maybe because I'm not clever enough to find a way to have my revenge safely!
[@18983,EarthlingWise] this is not a form of rationalization though trying to justify the bad things we do to make ourselves feel better.. . Because even though I think that person wasn't exactly a 'victim', I still believe that what I did wasn't nice or something in my nature. So yea, I do believe that him deserving it isn't a good excuse, but I still fail to feel bad for him.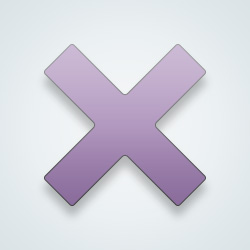 ---
21767 people following
Community
Personal Stories, Advice, and Support New Post
Group Members