why be bothered by those small minded fools?
@
BeautiyRose96
they ain't winning anything.
are you looking up to them. praising them for their words?
I bet your not. So why bother with people who do not have respect for others? They'll just be a life long angst. Not worth it!
@
BeautiyRose96
then you are justifying the point they made about your parents.
Confront, I'm pretty feisty. I'd even confront a 300 pound biker with a knife. If we don't stand up for what's right, we have a society of apathetic, selfish jerks.
@
wildrosez
Exactly. Some people just wants to srug it off
@
BeautiyRose96
I wouldn't get involved if my parents mouthed them off first (which they wouldn't do) but I would if someone was trying to attack them verbally, unjustified. Verbal attacks are as bad as physical attacks. I'm sure we all know this from school...words can be cutting and damaging. I've never met ANYONE that is unaffected by abusive words.
@
NorthernRoses
so if someone called your father a very bad hurtful name you wouldn't get mad?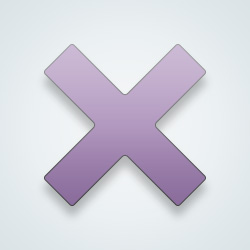 SW-User
I brush it off. I get tired of dealing with people who are desperate for reactions and attention. I'm not easily provoked.
Definitely brush it off. Why would I care what one of the humans thinks about them? My parents would sure as hell be indifferent to their opinions, and more importantly, I have virtually no interest in policing other people's thoughts.

Besides, everyone has their flaws, so unless we got more specific about what the insult was, I don't even know for sure that their grievance with my parents is unjustified.
@
Keraunos
so that a it? You're going to let them talk shit about then? Yes people have their own opinions but they can't get away with it being rude.
@
BeautiyRose96
I just don't see what could possibly motivate me to waste a moment caring what they think. It's not like whatever they say would affect me, even less so either of my parents. The only way it could possibly matter is if you decide to waste time and calories allowing them to make you angry, which is likely their intention in the first place, so congratulations on giving them positive reinforcement for their rude behavior.
---
22,298 people following
Community
Personal Stories, Advice, and Support
New Post
Community
Doing Good
Group Members