Good to see I'm not the only one who feels this way I think it might be a growing trend. Majority of the people I graduated with are also already married or have kids I graduated in 2015. I think part of the reason is bad parenting. The problem is that none of them are taking the time to actually think this far ahead they're just doing what feels good in the moment.
@
Daniel1120
It's frustrating, I think some of these cases bother me the most because I expected better from them. Some of these people were my friends we would talk about our struggles and about breaking our parents cycles. But it also reminds me of how fucked up our society is as a whole. I remind myself that people are only a product of their environment and not everyone is strong enough to break it. But man could I sit down and write you a long list of all the girls and guys I had known personally who had ended up pregnant and a good half handful of them turned out into single moms. I tried to reason with one and help her out she's only 19 but married but the relationship is bad and the guy severely mistreats her 🤷 waste of time cause as it turns out she thinks she can change him.
@
StressedNumbness
idk I just find it hilarious. I mean I figured a good chunck of them wouldn't amount to much but wow they surpassed my expectations 😂😂
You are right. Most of these marriages will end up in divorce and God helps all the little ones that happened to be the product of these marriages.
They were raised to do whatever makes them feel good without considering the consequences.
@
JollyLily
cuz most of them grew up spoiled as hell getting whatever they wanted and made to believe that there are no consequences to their actions.
not sure why they want to get married so fast. would think they would want to keep weightlifting. doing sports. party with friends. go on sight seeing trips with friends and watch movies and other stuff before getting married.
@
Daniel1120
you enjoy sight seeing? been watching the Olympics? lift weights? do sports? you going into military? what branch? you worried? visit national parks? state capitol buildings? museums? watch a lot of movies??
@
trackboy
didn't you comment on my other question and talked to me about the branch I'm joining? And asked me all those questions before?
@
Daniel1120
hmm not sure. don't see email from you. was hoping you would answer. sigh......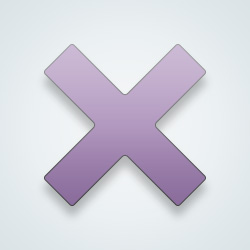 SW-User
Where I am it is 😂😂

I honestly try not to pay it mind as getting married or having children does not always equal happiness. Some of the people I know that got married to the first person that came along are god damn miserable and have several children with the guy.
---
22,296 people following
Community
Personal Stories, Advice, and Support
New Post
Community
Doing Good
Group Members