This post may contain Adult content.
Don't forget that WarCraft got fucked by them.
[@1081432,LilSapphieGirl] Apperently. Luckely for myself I missed all that. I just did Diablo, Diablo II and Starcraft. I also played some Warcraft 2, because I got some hacked version as a kid 😅
[@421865,Kwek00] It could very well bleed over to D2:R, so don't count your chickens before they're hatched.
[@1081432,LilSapphieGirl] The studio that is working on it, has kept everything the same. It's actually just a diffrent skin over the original. Just like in Starcraft Remastered, you can switch from the new to the old look.

And everything they changed is "optional". So far people that tested it, only found changes in these optional things, like being able to pick up money without clicking on it. Which is a really good thing. 😅

But I understand the skepticism.
I've been thinking of getting it never played diablo 2 I've played 3
[@772167,GeorgeTBH] Never played 3... because it's only online play. I Diablo 2 is part of my youth. It's just that good of a game.
[@421865,Kwek00] i think you can play offline i know you can on systems
[@772167,GeorgeTBH] Maybe you can now, but at release I'm pretty sure it was online only.

If you never played Diablo 2, and you had fun with 3... then you are in for a treat.
I don't think they are going to ruin it. After the amazing diablo mobile game reveal at blizzcon, they have approached the diablo development with more transparency and feedback from the community.
[@14585,Mordi] Yeah... that was kind of a bummer.

Diablo 4 also looks a lot more like Diablo 2. The world of Warcraft, happy bright color scheme has been replaced for grim and dark.
[@421865,Kwek00] Only ~10 more years for Diablo IV. 💪
[@14585,Mordi] I rather wait 10 years then get a crap game.
But the footage that was shown so far, looks really promising.

I remember buying Broodwars, and inside the booklet there was a: "Starcraft 2" comming soon page. 😅 But yeah "Blizzard Soon" .
I want to find someone from Blizzard and punch him for what they did to Warcraft! 😠
[@676876,LookingForTheSummer] Ever played HOMM3?
[@421865,Kwek00] Not a big fan of games that are just turned-based. 😅
My top strategy games are Total War series, Company of Heroes, Agre of Empires, and Warcraft.
[@676876,LookingForTheSummer] Oh, I kinda like the turned based stuff. But I understand not everyone does.
---
17157 people following
Games
Personal Stories, Advice, and Support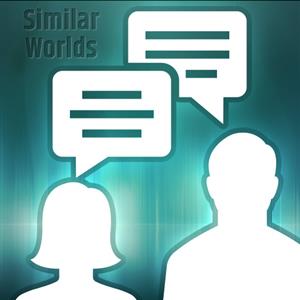 New Post
Associated Groups
Category Members