Ok mons and dads i need toddler advice on 2 year old boy.
leave the diaper off for a while
[@1749,Lilnonames] poor little bugger, get a towel ready icase he goes. You asked about drinks, and voodoocake said water. I personally think if he's been upset, then no point upsetting his routine even more by trying to give him something he doesnt like. its not the pee as much as maybe it was left on a bit long, or the plastic was bunched up against his skin..who knows, it happens. But juice boxes etc are so diluted now anyway it wont make a huge difference, the pee will still be pee
[@446022,Bushmanoz] thank u yes i got bunch of towels and i do believe the diapers were too tight i just had some one bring the right size
[@1749,Lilnonames] well done to you!!
---
Just air drying or letting him run around a bit with no diaper. That tends to clear it up fast. When wearing a diaper dont make it so super tight that it becomes moist and apply cream and powder as usual.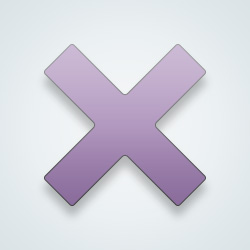 SW User
If you can leave lithe diaper off for a while, if not, lots of cream and change as soon as they're wet again.
[@1749,Lilnonames] Got any cloth diapers? otherwise don't stess about it, he will be more uncomfortable with the rash than wet shorts
[@446022,Bushmanoz] he fell asleep when i change him again ill leave shorts off and us a new towel to put over him
[@949508,V00dooCakeNinja] ok thank u
Some creams keep the rash moist and don't help..try metanium
Best way is to let them be naked Not joking. It clears it up pretty fast. I guess I only did that with babies though. With them you just lay them on a blanket on their back and let them kick in the air for a bit.
Thank you everyone for all the nice help.i appreciate this hes now asleep
always use cornstarch baby powder
---
12978 people following
Parenting & Family
Personal Stories, Advice, and Support
New Post
Group Members