1-7 of 7
I go to very few movies these days. I used to go all the time. I have not seen a single film out of all those nominated.
[@10586,PlumBerries]

I simply don't have the time any more.
[c=#7700B2]4 hours is pretty crazy [/c]
[@10586,PlumBerries]

The expense is daunting as well - $28 for a matinee for myself and my two youngest children, and we didn't but any popcorn or other drinks or snacks.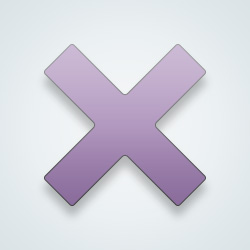 SW User
I just don't care that much about celebrities :?
It's their moment let them have their say!
[c=#7700B2]lol trust me I wont be ever watching it again[/c]
[@10586,PlumBerries] That is your prerogative and a wise decision on your part seems to have ruined you evening last nigh! and had you stewing tonight, not worth the aggravation for you
[@332008,lonelybigirl] [c=#7700B2]I expected it actually and was the only reason I watched it last night with my boyfriend, just to see how many they would talk about it and I was not disappointed [/c]
I have never been much interested in award shows. These people get treated like royalty.... but preach agendas that go against so much of what they do. It's very sad.
As citizens, they can certainly have their say. I respect that many use their celebrity for something meaningful, as opposed to folks like the Kardashians, for example...
[c=#7700B2]my point is they did all keep quiet on it to further their careers till only recently people decided to speak out on it and like sheep they all followed.. even Oprah who wants to run for president is good friends with Harvey Winestein, you think she honestly knew nothing about all the sexual harassment he was apart of? I'm trying to say that they are just all hypocrites[/c]
[@10586,PlumBerries] Better late than never, I suppose. I don't know how it's going to play out longterm, tbh. All of these male celebrities who have been accused now, are they ruined, or will they quietly continue to work, the way Woody Allen, Stephen Collins and Roman Polanski apparently have ? Time will tell.
[c=#7700B2]that is another thing I hate.. These male celebrities are getting accused left right and center and they are just deemed guilty and it has like you said ruined their careers to a extent yet, Roman Polanski is accepted still.. it is backwards crazy there.. Sure better late than never I agree, what I don't agree with is them preaching to us how wrong all that stuff is yet they let it continue for so long.. plus Oscars is meant to me about the talent that went into those movies and to celebrate the hard work they did, yet not it is all about politics and movies are the back burner.. I just don't agree with it is all and I'm assuming since it is record low in the ratings that many many people agree[/c]
I didn't watch it, but when I went through then nominations I was shocked that the greatest showman was barely anywhere on the list. It's really saddening, it's one of the epic musicals ever.
[@10586,PlumBerries] Those old men in the academy vote and play around with the nominations and also the final outcome. I have watched almost every good movie last year at the cinemas, most of them didn't make it to list.
[c=#7700B2]wouldn't surprise me.. and by god Jimmy Kimmel was the worst last night[/c]
[@10586,PlumBerries] I hate their cheap jokes and gossips. Some just say anything they want. A crowd filled with sex predators getting applauded for trivial shit while good guys are sidelined.
1-7 of 7
---
20 people following
I Don't Care About the Academy Awards (oscars)
And the winner is.....who cares!
New Post
Updated:
2 yrs ago
Content Rating:
Non-Adult
Group Members
Report Group