This post may contain Mildly Adult content.
I will never forget the day when I first saw a girl naked in real life. Not because it would be great, but because it wasn't even supposed to happen...

Before I get to it there are a few details that would probably be good to know. When I was 9 my family moved to Japan from England, and as a foreigner I stood out from my classmates. Not only was my appereance greatly different from theirs, but I also had below-average success with tests (not surprising) and constantly did things japanese people considered rude since I didn't know their customs all that well. I had trouble for the first 2 years, but I got used to everything

Back to the main story: when I was in 3rd year of high school my class went on that ending-trip and we were staying at an inn for a few nights. The second day was so tiring for me I took a good long nap. My roommate woke me up and told me I had to take a bath. Tired as I was I didn't bother checking the time, barely changed clothes , took my towel and went to the baths. The inn had one of those baths which changed from men-only to girl-only on a timer, and I knew that. I also knew the timers at which they changed - but tired me didn't check the time. Now that I look back at it I had many chances to check it - but I didn't. Thankfully the what-I-assumed-to-be mans bath was empty at the time and I started washing myself in preparation to enter the bath.
While I was showering somebody entered the room. I planned bathing alone but having somebody else wouldn't be a problem. I must have been daydreaming because while I was still washing [i]"he"[/i] sat next to me, started washing himself and then asked me if I know that at the time the bath was girl-only. From the voice I could tell it was a girl - my whole body went numb. I was sitting there, stalk naked, with a girl looking at me. I turned around and faced her - it was Cecilia. Like me she was a foreigner, but her defining feature in the class was that she was autistic and a general oddball. I thought I was done for, but it wasn't enough - Oh no. While she was telling me I should watch out for details like that she kept washing herself, not even trying to cover up her body. I could clearly see her entire naked body. I couldn't move from my position, I just stared - the shock was way too much for me to handle. I tried to explain to her that I had no idea about the time and it is all a mistake, and she said that much was obvious. And just when things couldn't get any crazier she looked at me again and with a straight face asked me to wash her back because it was hard to reach. I wanted to think she was joking, but when ske asked again I knew she was serious. At that moment I had two choices: either run the **** away or comply, and the first one was not the best answer in a longshot. I stood up, walked up to her and started washing. My legs were shacking and I felt my heart pounding. I had the biggest boner of my life.
She then told me she was actually looking for me so we could talk about school related things. I thought she couldn't possibly be serious. Of all the places she wanted to talk about school, she wanted to talk [b]there[/b]. She stood up, took my hand and said we can talk while in the bath. I stopped her for a brief moment, sharing my worries if somebody came into the room while we were in. And she just shrugged it off. The sane thing to do would be to dry off, dress up and go back into my room, but instead I followed her into the water like the dumbass I am. We talked for half an hour, with her doing the talking and me listening. Those were the longest 30 minutes of my life.
We finished when I finally calmed down enough and gathered the willpower to say we should leave. When I got back to my room, all tired and confused, my roommate started gigling, and after a while started laughing to the tears. I was tired and asked him why he is laughing like that, and he told me he set me up. I had no idea what he wa talking about, so he said that when I fell asleep he came up with this brilliant idea on how to make this trip unforgetable. He told me everything was planned out from him waking me up at a strange hour to Cecilia coming in at a convinient time. I couldn't believe it and kept saying he wouldn't. But then Cecilia came into our room and basically confirmed all he said. What I couldn't get is how he convinced her into it, and she said she thought it would be funny ;_;

Two days go by and I forgave the two. I was best buddies with one of them after all, and somehow Cecilia ended up becoming a friend. I don't think I will ever forget about this - EVER.
1-3 of 3
That's such a sweet story. Really funny that they set you up.
That's a great story, thanks for sharing
1-3 of 3
---
22 people following
I Saw A Girl Naked
Personal Stories, Advice, and Support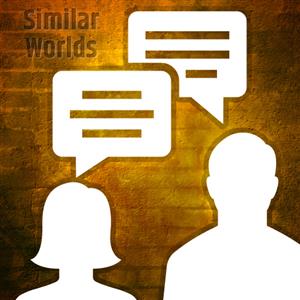 New Post
Updated:
9 mths ago
Content Rating:
Mildly Adult
Group Members
Report Group