The COVID-19 pandemic was confirmed to have reached Zimbabwe in March 2020. Some of Zimbabwe's provinces, especially Manicaland, Masvingo and Mashonaland East, also struggled with a malaria outbreak at the same time. Though malaria is treatable, the healthcare system faces drug shortages and increased strain with the spread of COVID-19.

COVID-19 pandemic in Zimbabwe
Disease
COVID-19
Virus strain
SARS-CoV-2
Location
Zimbabwe
Index case
Victoria Falls
Arrival date
20 March 2020
(6 months and 4 weeks)
Confirmed cases
8,110 (as of 18 October)[1]
Active cases
206 (as of 18 October)
Recovered
7,673 (as of 18 October)
Deaths
231 (as of 18 October)

March 2020
On 21 March, Zimbabwe reported its first COVID-19 case: a male resident of Victoria Falls who travelled back from the UK via South Africa on 15 March. No deaths have been reported initially, as erroneously indicated in some sources since the patient continues with self-isolation at home and showing signs of recovery.

Two more cases in the country were confirmed on 21 March, both in Harare. On the 23 March, it was confirmed that noted Zimbabwean journalist Zororo Makamba was the first person in the country to die from the virus.

During March, 8 persons tested positive and one died, leaving 7 active cases at the end of the month.

April 2020
After Zororo's death, two more people died, increasing the number of deaths to three. Due to a shortage of protective medical equipment Zimbabwean doctors filed a lawsuit against the government so that they are adequately protected when treating infected patients. On 13 April, three more cases were reported, resulting in the number of cases in the country to total to 17.

At least five journalists have been arrested for their coverage of the COVID-19 pandemic.

During April, 26 persons tested positive and three died. The number of confirmed cases since the start of the outbreak reached 34. The number of active cases at the end of the month was 25 (an increase by 257% from March).

May 2020
During the month 144 persons tested positive. The number of confirmed cases since the start of the outbreak reached 178. The number of active cases at the end of the month was 145 (an increase by 480% from April). The number of deceased patients remained unchanged.

June 2020
On 12 June, the India national cricket team announced that it was calling off its tour of Zimbabwe, scheduled for August 2020.

Health minister, Obadiah Moyo, was arrested over US$4 million scandal alongside the president's son, Collins Mnangagwa, that involved improper procurement of personal protection equipment (PPE) for medical workers.

During June 413 persons tested positive, bringing the total number of confirmed cases since the start of the outbreak to 591. The death toll rose to 7. By the end of the month there were 422 active cases, an increase by 191% from the end of May.

July 2020
Police reported that 105,000 had been arrested for violating health measures since March, including 1,000 arrests for not wearing facemasks on July 18 and 19.

On 21 July, Zimbabwe announced a stringent daily curfew, with only essential services allowed to operate between 8am and 3pm. The government was accused of using the pandemic as cover to crack down on planned protests over corruption.

As of 28 July 2020, the country reported 2,817 cases and 40 deaths an increase of 113 from 1169 PCR tests and 255 Rapid Diagnostic tests on that date. The cumulative number of tests was 124,194 tests of which 68,194 were Rapid Diagnostic Tests. It is not disclosed if these Rapid Diagnostic Tests (RDT) are antigen or antibody tests. There were 2,578 new cases in July, raising the total number of confirmed cases since the start of the outbreak to 3,169. The death toll rose to 67. The number of recovered patients reached 1004, leaving 2,098 active cases at the end of the month.

On 29 July, Minister of Lands, Agriculture and Rural Resettlement Perrance Shiri died from COVID-19, days after his driver also succumbed to the illness.

August 2020
The beginning of August saw a rapid increase in confirmed cases, with deaths attributed to COVID-19 doubling from 40 to 80 between 28 July and 3 August.

On 3 August, five Zimbabwe Revenue Authority officials from the Beitbridge border crossing with South Africa tested positive, resulting in the Ministry of Health and Child Care embarking on a mass testing exercise and sterilisation of the facility.

On 4 August, President Emmerson Mnangagwa's son Tongai tested positive for COVID-19.

The number of confirmed cases more than doubled in August, to 6,497. The death toll more than tripled to 202. At the end of August there were 1,074 active cases.

September 2020
On 18 September, Movement for Democratic Change – Tsvangirai leader Elias Mudzuri tested positive for COVID-19. There were 1,340 new cases in September, bringing the total number of confirmed cases to 7,837. The death toll rose to 228. The number of recovered patients increased to 6,122, leaving 1,487 active cases at the end of the month.

Before there were any confirmed cases in the country, President Emmerson Mnangagwa had declared a national emergency, putting in place travel restrictions and banning large gatherings. The country's defence minister, Oppah Muchinguri caused controversy by stating the coronavirus could be a divine punishment on Western nations for imposing sanctions on Zimbabwe.

On 23 March, President Mnangagwa announced additional measures:

Closure of Zimbabwe's borders to all non-essential travel, except for returning residents and cargo;
Closure of bars, nightclubs, cinemas, swimming pools, and sporting activities;
Restriction of all public gatherings to fewer than 50 people;
Restriction of hospital visits to no more than one per day.
On 27 March the government announced that the country would go into a nationwide lockdown for 21 days from 30 March onwards. The Victoria Falls viewing sites have also been closed as part of Zimbabwe and Zambia lock down measures. Some of the restrictions of the 21-Day Lock down have been reversed; supermarkets are now allowed to sell alcohol once again. On 18 April the Republic of Zimbabwe celebrate its 40th independence day under lock down for the first time in the country's history. During the lockdown 201 malaria outbreaks were reported, 90 were controlled resulting in 131 people dying.

The IMF estimated that the Zimbabwean economy would probably contract by 7.4% in 2020 largely due to the impact of the pandemic.

Prevention and treatment was negatively impacted by a medical workers strike in the first quarter of 2020 due to a lack of PPE.
1-3 of 3
1-3 of 3
---
17882 people following
Health
Personal Stories, Advice, and Support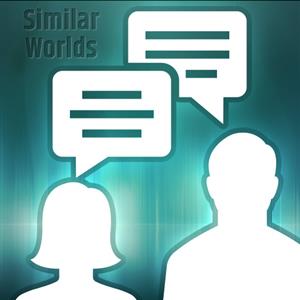 New Post
Updated:
4 hrs ago
Content Rating:
Non-Adult
Group Members
Report Group