I got that a bit from my son as he was growing up and had plenty of timeouts. But, at over 30 now, he still tells me he loves me when we're done talking. It comes with the territory, but it'll pass as well. But yeah, it does feel like a knife to the heart for a bit.
[@1098399,Brittani] She'll realize it, just takes time. The tantrums, fits, saying I hate you, or even catching under the breath little things does hurt, I won't lie. But in the end, you know you're doing it for the right reasons and someday she'll know it too. Just be there and love her when she's ready and she will be. Biggest thing is, don't let them see it breaks your heart. They'll use it. They are smart and sneaky. :D

You're doing fine though. She'll be over it before you know it.
[@591013,MrPerditus1] thank you 💛
[@1098399,Brittani] You're so welcome. I hope that helped. Stay safe and take care. 💙🤗
Everything I've ever done to my poor mom has ultimately come back to me one way or the other. Just how it goes.
Such behavior will hurt you
Don't take it personally. It's not about you. She doesn't really hate you, she was just angry and venting. She doesn't know how to do it any other way. She'll be forgiving and loving again in a short time.
This message was deleted by its author.
Every parent experiences that one, unfortunately.
Try not to let it get to you. She's just testing out.
Sadly this probably won't be the last time either.
But it does get better trust me.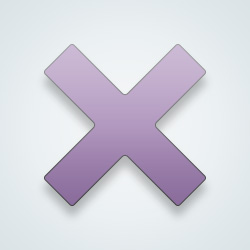 SW User
Brittani...Experiences like that are a sad part of us being humans.

It hurts, but in the grand scheme of things, it is not going to be the worst pain we will experience; nor will it be the only time it will happen.
You are going to be a great mom. Your daughter will respect you when she's grown. Remember, you are her mother not her friend. There will be tough choices for you but there will be great rewards
[@832468,germanshepard] Actually, she already IS a great mom.
Someday you will have grand children and you will spoil them
How old? My 5-year-old tells us she wants us to die. She got the idea form her experiences playing Roblox
[@22111,ImperialAerosolKidFromEP] Omg that's AWFUL! Sophia is 5
[@1098399,Brittani] well, like I was getting at, in her understanding of mortality, all is not lost--you just lose a little bit of progress or points or something
Don't worry about it. However it is ironic how things you did as kid happen to you as a mom bot from the other side
Well, tough love is part of being a good mom. Your the mom not a friend who will enable her to continue improper behavior.
Be proud of the fact that motherhood is a responsibility.
[@8131,Mktonght] it is so hard sometimes! 😕
[@1098399,Brittani] Yep ma'am! motherhood is maybe the toughest job in the world. But it also has the best rewards, when they snuggle up, smile at you, and eventually realize how much you love them and how much they love you.
---
2445 people following
I Am a Mother
Personal Stories, Advice, and Support
New Post
Motherhood
Parenting and Family
Group Members