Here's my watercolor painting. 😂 It's old.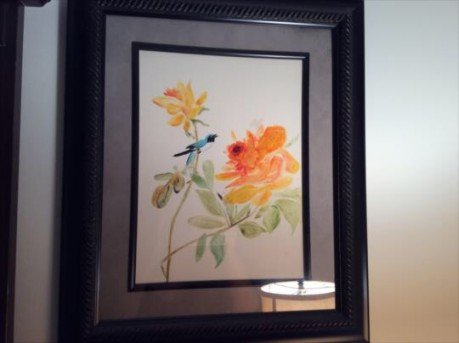 [@417971,LadyGrace] I saw them and I really liked them; especially the second one. But there are times I leave a reaction or heart without saying anything. I didn't know no one else would say anything either. I would appreciate seeing more of your work should you share in the future.
[@1188491,ColonelPringle] Aw, bless you. I truly appreciate that. ❤️🤗
[@417971,LadyGrace] You're welcome my friend and sister in Christ.
nice.. tho how will we know it is not a photoshop filter?
[@1185679,Nexus] not bad eh?
[@1179458,Turkr] excellent, you can experiment with all the filters. Not bad for free too
[@417971,LadyGrace] Thank you.
[@1185679,Nexus] I'm sorry. I didn't know you painted that. I love it!! That is so good!! Beautiful!!
You see what I mean? You got 20 replies. I got none. I think that's sad. I try to support people here.
[@1185679,Nexus] I already know my value, but who doesn't appreciate acknowledgment at least. I never got any as a kid. Some get a [b]lot[/b] more than others here. Think how you would feel if the situation was turned around. I feel like nobody cares if I'm here or not.
[@417971,LadyGrace] I think I understand. I know you deserver more acknowledgement of course. Just give it time and you will have more than that. We all deserve what you say is deserved. Please be a little more patient, I know you will be appreciated . I appreciate you for sure.
[@1185679,Nexus] ❤️🤗😄 Ok. 🙏
---
5543 people following
I Love Art
Personal Stories, Advice, and Support
New Post
Art
Hobbies
Group Members