This post may contain Mildly Adult content.
1-6 of 6
Actually I've had this happen to me literally I was standing out in the sunny yard and then suddenly a downpour of ran came at me into the yard like a wall.. Weirdest thing ever
Lol. Yes, I've experienced something like that too. Weird indeed. 🤓 🌦
I was like a teen.. I still remember it
I feel this. I'm in a good place now, but the sadness is always there, kept at bay for now but always waiting for that random thought, word, song or sight so it can come crashing back. I'm sorry you feel it too.
I'm sorry you've had to deal with this too, but glad you're in a good place now. I very much hope you won't have to go through it again.
It's a part of me now, but hopefully, the days get brighter. I hope the same for you.
@ChampagneOnIce: Thank you. ((Hugs))
Great song and oh-so-sexy video. 😁
@sarabee1995: No, I agree. They look quite sexy in their sadness.
@Rutterman: Oh good! I was a little worried that it was all me!
@sarabee1995: Oh no, it's not just you. 😁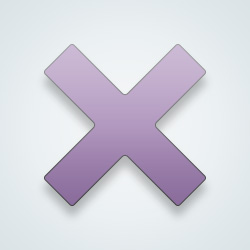 Funny, You post this song. Just 2 days ago I was reading 'symptoms of low grade depression' & had a light bulb moment 😔
@Angelly: It was exactly like that for me for a long time. It would come and go, usually without any apparent cause. I'm very sorry it's something that still kind of hangs over you.
@Rutterman: Most of my adult life, it has been sporadic. I can deal with it. This time it's different. I hope you are feeling "lighter".
@Angelly: I am, thank you.
Even though the lyrics resonate that hopelessness a bit, the music has an uplift to it with a great beat, I always thought. My Dad was very fond of this song.

😚 (((warm hugs)))
Yes, you're quite right in your analysis, as usual. It does have an uplift to it despite the downer lyrics. My uncle introduced the song to me many years ago. He's possibly of the same generation as your dad. :-)

((Hugs)) 🤗
Oh, I get to be right? Yay! ;-)

Sweet. It was my older brother who introduced it first I think.
Oh yes, Ms. M. You're pretty much always right. 😊
1-6 of 6
---
20 people following
I Can Relate To This Song
Personal Stories, Advice, and Support New Post
Updated:
2 mths ago
Content Rating:
Non-Adult
Group Members
Report Group