My poor baby girl is having allergies and I don't know why because I gave her nothing but her normal diet of lamb and chicken
Does it have to be food related and not related like some tree or flowers are blooming?

Or her chewing on some sort of toy? Or eatting some non-food?

Just trying to think outside the box.

She only gets lamb and chicken?
[@800884,Viper] indeed. It's easy to throw together a bunch of cheap easy to produce shit with a pretty label and call it a great dog food, when actually, it's a bunch of cheap unhealthy shit!

I have her on taste of the wild and it's good stuff
[@1194304,Stressedout] Yeah I was surprised to learn how big of a difference humans omega 6 to omega 3 ratios are for our bodies as well.
Sounds like ideally we'd have about a 1:1 ratio of moderate amounts of both (also too much or too little of them are bad as well).
Well the average American diet might be worse than a 15:1 ratio with too many Omega 6, and not enough Omega 3.
Why? Because Omega 6 oils are cheaper and anyone trying to save money (ie most people and all companies) will use the the Omega 6 to produce their foods.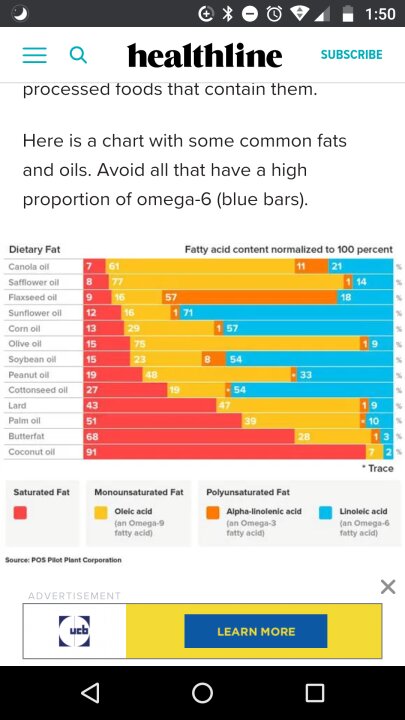 [@800884,Viper] Interesting, I haven't gotten much into the omega knowledge. Very cool. Thanks for sharing that
Get her checked out just in case. Get well soon little one 😣🌹
[@1133086,Harlequin] waiting for vet now 🙂💚
[@1194304,Stressedout] How did it go? 🌹💖
[@1133086,Harlequin] well! Am allergy shot and some antibiotics because of the open skin bumps...just like what the OG foster had her on, should get her back to good! She feels better already!
i thought you were talking about your human baby at first and I admittedly got a little confused
[@1194304,Stressedout] I hope you rub her belly daily.
[@336516,MartinTheFirst] she is very spoiled. And at the vet rn for the rash.
[@1194304,Stressedout] Goodie 😌
🤗 Is it like seasonal allergies or food allergies?
[@372543,Vivaci] the vet yesterday is leaning toward outdoor, we did a little travel and hiking so I think that's what triggered it too. No food changes. 🤗
---
6323 people following
I Want To Travel The World
Personal Stories, Advice, and Support New Post
Travel
Group Members