What My Heart Made
[center]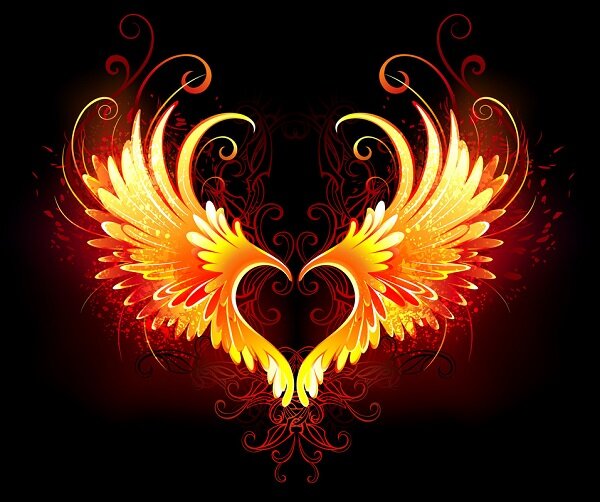 [/center]
[b][center]A spark! Not the one that you will find in the dark but on the type that can spark a wildfire from the start.
This is a fire that warms my heart and pulls any and all doubts created from my head to my other organs apart.
This little spec is expected to die away and disappear into the night with the dawning of a new day.
This is not what will come of it, at least it won't happen that way.
First, it will ignite anything it touches and brings courage in place of fears.
It will then mend what is broken and no longer conceal the hopes within.
As it finally spreads and speaks to the mind, it will grant nothing but adventure and wonder to the eyes.
This in turn will make the dream a reality, and our chosen fate enacts in our own lives.
Ash will hang in the air.
Many will walk by, but only a few will stop and stare.
They smell the sweetest of scents that remind them of some of the most wholesome moments from their adolescence.
The little things that carried the biggest weight cause your dam of sorrow to open the flood gates.
You just there, standing stupidly for someone to take responsibility and get rid of me.
No one does, as they too are in awe of what their eyes see.
They rather not end something that to them has made them comfortably numb.
To eradicate it at this point would be unfathomably dumb.
They then long not to be the only one to feel out of place and they seek the ashes that rose and began their own chase.
With the fuel in their own stomachs and the breath in their lungs, they heave and wonder about they have become.
"Perfect" sons or daughters that walk in an unwanted direction like lambs to the slaughter.
As if for the first time in ages, they feel their hearts beat.
Not only that, but notice the colors of their surroundings, and the ground beneath their feet.
For this is my wish for you:
Go out there, and fight for the things you want to do. I want you to feel happiness and satisfaction in yourself.
If you find this, my wish came true and I am proud of you.[/center][/b]
---
2853 people following
I Write Poetry
Personal Stories, Advice, and Support
New Post
Music
Poetry
Group Members