A Key To Freedom
[b][center]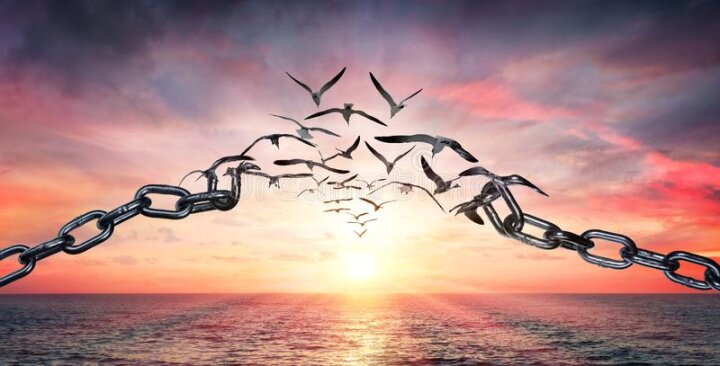 You cannot cage a man who truly wants to be free.
For he has dreamed long beyond his current suffering about what he wants, and who he wants to be.
Exceeding expectations and defying explanations is the perfect comeback to those that kept you down.
When their superiority becomes a minority the majority of the time, and you use red to paint the town.
The chains that bind exist only for the body, but not the mind.
The soul is far from a recluse, as it seeks out people that wish to be free too.
That heart is set apart from the suffering it stands up to.
That is the want for freedom that burns inside you.
Be it a cell made from circumstance or a physical one that can be recognized in an instant.
The things matter not for those that can go the distance.
For they are merely hurdles, like the last few they conquered.
These are the people that charge heads long at adversity, rather than ignore it and saunter.
The strongest thing a mother taught her daughter is that she needs no one to dictate her life for her.
Decisions she makes will be those of her own free will.
When the time comes and she seeks someone that will respect the morals that she had instilled, his heart will remain empty until his manners pick up the bill.
To some degree, we all want to be free.
With no restrictions or seeking permission to pursue a dream.
It could be as simple as buying yourself a treat, or as complex as defying reality.
You are the key, and it is important to remember that.
You have no bounds and you can always go another round.
Take what you have learned and breakthrough that which restrains you.
Whatever pained you before no longer needs to.
Rage against the cage, break out, get back up and shout.
You are only as free as you think, so give this thought some weight and let only the negative sink.
Collect that which rises and let it elevate you as you allow yourself the first chance to really breathe, and realize you are free.[/center][/b]
---
2853 people following
I Write Poetry
Personal Stories, Advice, and Support
New Post
Music
Poetry
Group Members