i wonder what will happen if u microwave a bowl of salt
On second thought - if you like your microwave...

[quote]What happens if you microwave salt? ... Since the salt cannot absorb much heat, the microwave radiation will damage the microwave, causing it to overheat after a few minutes. Also, it will dry the salt. Since all water will be lost, the salt will collect into solid blocks of salt that are hard to break.
Quora › What-happens-if-you-micr...
What happens if you microwave salt? - Quora[/quote]
---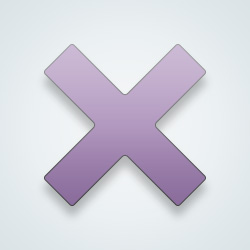 It won't do anything. If you want to do something exciting with salt, connect an aqeuous salt solution to a battery, collect the O2 and H2 generated at the oxidizing *anode, positive) and reduding (cathode, negative) terminals. The H2 gas will burn explosively if one introduces a flame or merely a sufficiently hot filament to it.
Alright. Well, that is enough.
[@1028747,ClanNaFiacaillApWythe] OK just calm down - I dont know what else to say.. But alright
Feel free to keep the gift - you didnt have any so I wanted to start you off with one. You can delete it if you want -
[@760047,MarmeeMarch] I will keep it. I generally don't accept the first apology. I will accept an effort to be conciliatory after that.
I've not tried salt yet, but CDs are fun to nuke.
😯 tell me more [@913049,Azlotto]
[@1013471,xcelyg] Some materials causes plasma to form in the microwave, which is a ball of superheated gasses which are being stimulated by the microwaves.
Thank you. Seems to me that little caveat ought to be included on salt containers. True, not many would feel moved to microwave a bowl of salt - but how many really need warned against drinking the acid from a car battery?
You are just begging to go to the Emergency room tonight - are ya ?
You'll get some warm salt
---
30100 people following
Experiences
Personal Stories, Advice, and Support
New Post
Group Members