What's the longest period that you've waited for someone to come back?
I'm
Not waiting.. They can stay away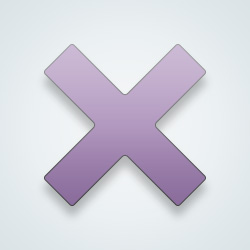 When my cousin (who had lived with us) went away to a four year college.
Hmmm, you mean like the lady who's husband went to the store for a pack of ciggies and hasn't come back yet.....and that was 22 years ago?

LOL, I can relate. It's been five months since my knucklehead BF broke up with me because we're going to different schools on opposite sides of the country.

What he doesn't know is that I have a secret weapon....like other ladies in our clan....I knit! So far, waitin' has been very productive....3 sweaters for a brother and two cousins overseas, two baby blankets for cousins with newborns, a ski cap with matching neck scarf for gramps. Hmm, I should do a Jessica Alba and start a business!
😉
@lilly88mercy: Silly boyfriend! But are you still waiting for him? You must be surrounded by suitors of all genders at your university by now!
@MagicalMystery:
Nah, I've got a candle lit on the window sill for the silly boy. Maybe someday the bonfire that's in my heart for him will flicker down to a cinder....but it hasn't happened yet.

I enjoy meeting guys here at school and hanging out with some of my new friends....especially the whacko ersatz Beatnik Bohemian kind who dig jazz, poetry, draw silly surrealistic images on napkins, play guitar like Django Reinhardt, smoke unfiltered French cigarettes, and believe that they are the reincarnation of Sarte or Camus. Why? Because unlike many of the frat boys I meet through my sorority bashes....these boys actually read books, think about 'em, and if they aren't too depressed with how enlightened they are with the mess we call the modern world...they have interesting things to say!

Now, if one of 'em could actually dance well like the ex-BF.....hey, I might get tempted to stray!
[c=#7700B2]@lily88mercy: dancing is a teachable skill ;)[/c]
that's a lost cause right there id like to be with an ex again cause we got along great sometimes but im not holding my breath for it
I'm still waiting but he is in another dimension so I'm not sure when I'll see him again.
A year and a half but I will be waiting for him and thinking of him till I take my last breath.
---
27296 people following
Miscellaneous
Personal Stories, Advice, and Support New Post
Group Members