22 Years Ago Today There Was An F-5 Tornado That Was Headed This Way....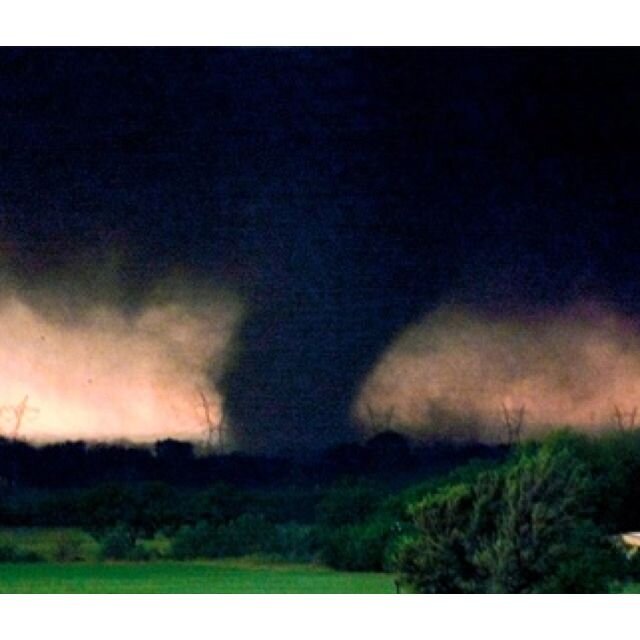 I remember it well
[@1097981,JoePourMan] My nephew built a home in the rural area of Bridge Creek a few years ago. That's the area where the F-5 tornadoes form & lower on the ground when a strong dry line front moves through Oklahoma from the west. Can usually tell without even hearing the weather news in early morning that the afternoon is going to be really bad due to the way it feels outside...I call it tornado weather.
Ummm.... sounds like a day to forget.
[@16806,cherokeepatti] I'm sure. Did it ever make it to you?
[@403045,Ambroseguy80] no it made a turn to the northeast before it got to the river near this city. They say there is something with the river that causes that to happen. We have had some strong tornadoes but they don't usually stay on the ground that long if they touch down.
[@16806,cherokeepatti] be glad you are fortunate. I've heard tell of that. We live between two major rivers and they say that's why we don't get many tornadoes here.
---
27344 people following
Miscellaneous
Personal Stories, Advice, and Support New Post
Group Members