Can 'certain' people bring bad spirits into your home?
yes, and so can object that don't honor Christ!🌷🙏
[@889684,Carazaa] Thanks , I have to be careful what I bring in here.
[@1164612,LoveTriumphsOverHate] I think its important. I wont have dream catchers, temples of foreign gods, objects of worship of other religions, porn, tarot cards, or I-chi etc. For me and my house we shall serve the Lord. I still have guest who don't love God but that's ok I think. We have to be kind to neighbors and family.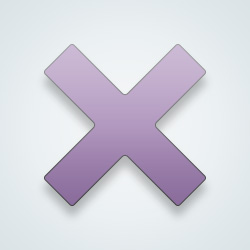 congratulations, you cleared your mind
Holy water in the hand sanitizer? 🧴👋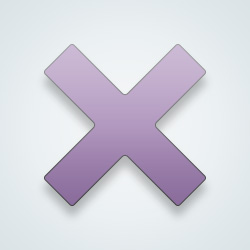 Im not sure that I believe the same way that you do but yes people can bring in their own bad evil vibes and especially if they leave bad stuff in your home. Objects that carry their devious intentions.
Money, porn, bad food, spirits( drink) or other mind altering substances. Even literature. Becareful what people bring into your house.
[@889684,Carazaa] I don't like to revisit my past. I often cry inside when I think about it. Anyone can change and I do believe they deserve a second chance. Some of them deserve to be happy... Prison shouldn't be hell. Many criminals and dealers are not terrible people, they just need some direction.
[@1164612,LoveTriumphsOverHate] [@889684,Carazaa] Well my question was in regards to situations that strongly affect you personally such as someone directly in your life. The following is a totally made up senario but the context is similar to something I've experienced.

Lets say that you knew a nice guy since you were both kids but he developed a drug habit and one day during his early 20s he came over and brutally beat and raped your mom while looking for money to the point she almost died. She was in the ICU for 2 weeks. Your mom was like his mom too since she practically raised him also.

Then he went to prison for 10 years and now got out.
Your mom forgave him and spoke to him while in prison. You forgave him but didn't speak to him ever.
The whole family is slowly helping him get his life back together. Various people are accepting him back into their life.
[b]Is it unloving to not want to speak to him? Is it wrong to avoid him? I believe that you can forgive but not forget.
What he did was horrible and I don't want this person in my life at all. I even had anger that the family is far too accep[/b]ting when he never even apologized and in trial it came out that he also raped another girl when we were younger that we never knew about. He wasn't even on hard drugs back then during the first rape allegation.
Thoughts?
[@867436,REMsleep] Heavens no, it wouldn't be wrong to avoid that person. Forgiveness doesn't necessitate reconciliation or trusting someone again. You're not obliged to trust him or speak to him. If he hasn't shown any remorse, why would you trust him?

If someone raped or molested a member of my family, I may forgive them but I definitely am not going to be cool with that person ever again. He can live his life because he served his time, but he can't come around my family. Given his history and mental state, it would be wise to keep your distance and be vigilant.

It's necessary for your mental health that you hold no malice. I get what you're saying about not forgetting. You can't forget a tragedy like that, but if you are allowing it to cause you any distress, you are still holding onto malice and you need to release it. This is just a suggestion but maybe you should tell him you forgive him or write a letter - it may help to relieve some anger.
how did you do a spiritual cleansing ? I find theres bad spirits around me all the time . It's getting to a point were im getting freaked out big time . I'm getting an apprentice trade and hopefully when i finished it my goal is to move countries .
Im sick of the sickness being honest . It's actually poisioning for the soul and mind and you being questioning or you the sick one . A lot of gaslightening was done to me over a period of 10 years and a lot of harassment and seroius mind games . See what i learned is that the sick would try and make others sick .
[@967456,riseofthemachine] I had the exact same issue. For the last 6 months, I've been confused. Partly because of the people I've been around - crazy religious people. I would start with cleansing your mind - control of what you hear and see - be careful what you watch on tv, Netflix or YouTube. Control the music you listen to. Avoid rap and heavy metal. Listen to happy music or jazz if you want. Control who you talk to - stay away from negative conversations and people who keep up mischief. You should stay away from anybody who is putting negative or perverted thoughts into your mind. The goal is to find inner peace. If you meditate, meditate on happy thoughts - let go of all malice and resentment. However, don't let your mind idle.

To cleanse your area, house or room, get Frankincense & Hyssop, sit it down in each room and let it burn (you can learn how online). While walking around your room or house, you need to bless your area, especially your sleeping quarters. Pray in each room and don't forget to use the Lord's name - Yahweh.

Now, of course you're going to run onto some negativity but you have to be empowered to ignore it - use your logic to dismiss it. Do the same when you hear lewd or ignorant conversations. Don't even repeat it to anyone.
---
27337 people following
Miscellaneous
Personal Stories, Advice, and Support New Post
Group Members