good to see you keep so busy 😄

but 21 days, 4 outfits... are you naked most of the time?
[@156315,Yulianna] haha, no, just barely changed out of my sloppy house clothes / pjs 😅
[@1102403,helsbels] Dirty Girl 😎😆😘
[@1102403,helsbels] 🇺🇦🤗🌻 hahaha, ok!
Oh wow! I never thought about keeping track. We have done three or four series from beginning to end. Numerous movies. We usually have takeout every other day. I usually walk every other day. And about the same as you with the four outfits.
That's a lot of different things.
Not really watched films maybe 3
I've gotten washed pretty much everyday and dressed.
Watched two 8 part series
No takeaway as it didn't arrive.
No books read.
Half a bag of m&ms
No online workouts.
3 family video chats.
3 online dj live sets.
1 drawing in progress.

Lol
lol Are you an accountant? :P

What was the best movie??
[@1073303,Ksmile14] lol, far from it. I'm a TA
I enjoyed a few, some on Disney+
Thor Ragnarok, Prince Caspian, Treasure Planet (seen them all already though)
and 50/50 and Mr Right on Netflix which were new to me
[@1102403,helsbels] Sounds like a good mix of stuff! Stay safe ok? 🤗
[@1073303,Ksmile14] Stay Safe too 💝
I think it just goes to show, all of this travelling and commuting is largely unnecessary for a hell of a lot of people
And a partridge in a pear treeeee
So,world moves more in to the virtual reality 😀
Sound like you have an eventful lockdown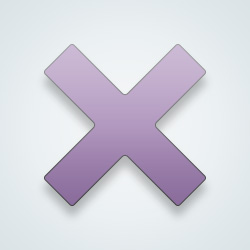 SW User
Got lots done but not counting
oh to have good internet.... :(
11 films watched, 1/2 of a book read, 10 lbs. gained.
---
27298 people following
Miscellaneous
Personal Stories, Advice, and Support New Post
Group Members