1-7 of 7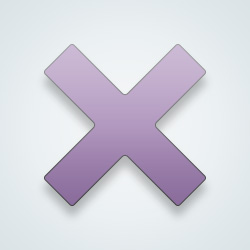 It's amazing how well humans know a god that is constantly said to work in mysterious ways.
[@424294,Wildflowerr] They do, actually. The Big Bang... Evolution... perhaps you've heard of them?

But every time scientists don't know something, they'll admit it. Unlike every religion, that always knows it's right, with no room for error, even when there is 0 physical evidence. I don't know how many different religions there are or have been but it's a lot. What makes yours any different from all of the others?
[@322609,Redstar] They don't actually know where LIFE began. There are theories that have tried to prove it began in deep ocean vents, but they are just that theories, NO ONE KNOWS. So much for your grandiose "science" 😂🤣🤣God's put it to shame. Ridiculous. Oh and anything that some scientists come up with, is by the help of the devil... I rebuke them... I am slowly understanding that science is itself a dark religion. Damning souls. It changes you without you even realizing... you start "accepting" experimenting with animals as ok... just b/c it's what you are expected to do... it seems right... but if God doesn't want you to know certain knowledge, it is ungodly to pursue it. [b] 1 Corinthians 3:17-18 "Let no one deceive himself. If any of you thinks he is wise in this age, he should become a fool, so that he may become wise. 19For the wisdom of this world is foolishness in God's sight"[/b]
[@424294,Wildflowerr] Wow. No one knows? Well, I guess you sure showed me! What a staggering amount of evidence you have presented me with!!
But ok, they wouldn't be able to pinpoint the exact location... is that what you mean? If so... so what?

How has god put anything to shame? By not doing a single thing for 2000 years? Oh wait, I know, he works in mysterious ways. Sure he used to make talking bushes and things that would be recorded and counted as evidence these days but who needs that when you have faith? Which literally means to believe in something without any proof.

Religion and science are complete opposites. There can literally be no such thing like science as dark religion. You think science makes pep ole accept experimenting on animals? That does unfourtunately happen but that's not all science is, that's not even close to a quarter of it. And I do not accept that it is ok, experimenting on animals is no better than experimenting on human beings.
How about how religion makes people accept cruelty to our fellow humans? All that anti-gay bullshit, as if love is a crime, or a sin, whatever you wanna call it. It's absolutely pathetic!

The message is basically this: God made you, god loves you but don't be the way god made you if he happened to make you gay, bi or anything like that. Because for some reason, loving someone is wrong if they just happen to share the same body parts. What kind of god would make someone to be a certain way and then punish them for being that way? Actually fucking think about it. These are real people. They've done nothing wrong. It doesn't even go against a commandment.

Scientists don't "come up with" things, they research, observe and learn. After that, they might have some answers. But I'm sure that isn't as reliable as what some guys wrote in a book thousands of years ago when they thought the sun revolved around the earth, sexism was rampant and slavery was a thing... and lets not forget the treatment of anyone who isn't straight. god made you, god loves you... but you need to be punished and go to hell for eternity for being exactly how your "loving" god made you. Yeah, that makes perfect sense.

And that quote you made proves how religion literally teaches people [i]not [/i]to question anything, not to try to discover things on their own.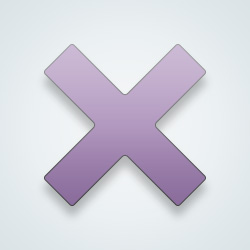 SW User
He's also a God of second chances... and more...
And theres my perfectly timed motivation
[@33972,Numberz] I hope God blesses you and protects you!
[@424294,Wildflowerr] Thank you 😭❤
This message was deleted by the author of the main post.
1-7 of 7
---
27239 people following
Miscellaneous
Personal Stories, Advice, and Support New Post
Updated:
22 secs ago
Content Rating:
Non-Adult
Group Members
Report Group