1-10 of 10
[@336516,MartinTheFirst] Thanks :)
[@697011,Novacrew] a good tip is to heart people's comments which you like. That is how people know you like them.
[quote][c=#800000][@336516,MartinTheFirst][i] "we just talk"[/i][/c][/quote]
and party.
Nothing is completely safe

Its legal

The fun depends on u
[@687510,terribleperson] thanks :)
Basically, be urself and take everything as a joke
This message was deleted by its author.
Not safe, we all know all your passwords, but if you stick around we won't use then
It's like a bowl of cereal filled with fruits, nuts and flakes.
[@448576,Picklebobble2] I fluctuate myself. 😉
Basically it's people's life experiences.
Past; present; hopes/dreams for the future.

Some folk post problems they're finding it difficult to cope with.
Some post life experiences which have had a profound impact on how they live their lives today.
Occasionally there's a rant or two !

I think it's pretty good.
I always find it amazing how you can respond to somebody's post positively, that incurs discussion, which leads to understanding and appreciation of how others live and have lived their lives !
Just stay away of communists and religious people...ohhh and to don't forget...The Intelligence
[@658073,WorldsForgottenBoy] Do you include Canadians as part of the Communist group? lol
[@697011,Novacrew] Not yet...but soon
It's a place to chat and have a good time. You'll find extrmists on all ends of the globe here. Dealing with politics, meaningless shit, religions.. anything and everything.
[@429590,Stigmata1] thanks stigmata. Is everything written here public or private? This place doesnt come with a manual!
[@697011,Novacrew] it's public. Anyone can read and respond unless you block them or they block you.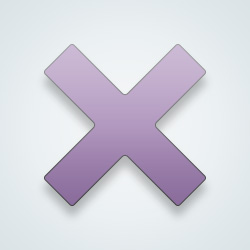 SW User
SW is just a hop skip and a jump from being on the [b]dark web.[/b]
1-10 of 10
---
27228 people following
Miscellaneous
Personal Stories, Advice, and Support New Post
Updated:
26 secs ago
Content Rating:
Non-Adult
Group Members
Report Group