During the obama administration , there were 162 mass shootings ... several of them in schools . And yet NOW you choose to speak out ? 262 people have been killed by AR-15's in mass shootings or murders...EVER! 10,000 kids die in automobile accidents every year , nearly 100,000 die each year from medical malpractice ... but guns are the evil plague in the world ? While every public venue gets armed security , politicians have seen fit to deny armed security to protect our most precious assets ... our children . Instead they throw up signs that say " Gun Free Zone" , and passed laws that say a person can't carry a gun into school . And after repeatedly seeing that their efforts didn't work ... they pass more laws and blame guns . The common sense approach , Placing armed guards in those schools, requiring and official ID to enter the school seems to be beyond their grasp . And the reason is the left wants the issue ... not the resolution . THAT... is what you should be railing about ! Politician control !
[@113373,TexChik] Because the NRA doesn't want to do much about this gun problem, except the need for more guns. The discussion on gun control is political either way.
[@373017,LazyYolkling] because mental illness is the problem, not the tool
[@9463,MasterLee] In Dylann Roofs, Omar Mateen's and the San Bernadino couple's case, those weren't mental illnesses.
Your right but as seems usual for the US nothing will change and the latest incident will sadly be forgotten by next week
[@324037,Dlrannie] Swept under the rug so as not to soil any political wigs.
[@324037,Dlrannie] The fact that for 7 years before the incident, the authorities had been given 39 warnings about the guy and did nothing will also be swept under the rug. They got what they wanted. Let some mentally ill loser shoot up a school so the fake liberals have their excuse.
It's strange how Nikolas, over a 7 year period before the shooting was reported to the authorities 39 times for issues related to mental health, domestic and animal abuse and WANTING TO SHOOT UP A SCHOOL. But the FBI did nothing, too busy investigating the "russian collusion" and "islamophobia". It's also strange how there is a very high rate of gun ownership in Switzerland but no school shootings
[@176964,room101] Correct, it's a very complex issue and not for the children that turn it black and white with "ban all guns, disagree with me and you're a bigot, give me social brownie points!" At least that's what fake liberals in my country of the UK do.
[@321829,pianoplayingsteve] If you live in the UK then you know that there is nothing fake about our gun laws and our overall attitude towards guns. You know that our police force is unarmed. You know that there have been three mass shootings in the last 40 years. You know that, after the Dunblane shooting in 1996, ALL hand guns were banned.

If you live in the UK then you know that all of the pro-gun bullshit spewed out by the gun fetishists is exactly that, BULLSHIT!
and the retard known as pianoplayingsteve lies his arse off and then blocks me when he's caught out in his BS

🤣🤣🤣
And the way to fix it is by enforcement of the laws already on the books and addressing mental health issues and crime. Not gun grabs. Gun grabs will ignite a war
[@582038,FelixLegion] Exactly. In a period of 7 years before the incident Nikolas was reported 39 times to the authorities over mental health issues involving domestic and animal abuse and a desire to shoot up a school. Of course they did nothing, busy investigating the "russian collusion" and wanting this to happen as an excuse for gun grabbing.
[@321829,pianoplayingsteve] Absolutely. The justice department took a radical left venue under eric holder. Hence fast n furious. Those people are still there and saw a way to undermine once and for all gun ownership with public outcry
Hopefully more teachers will educate themselves and obtain their ccw.
[@9463,MasterLee] More guns will not stop the shootings.The job of a teacher is to educate people not to be a gun toting vigilante
[@324037,Dlrannie] Yeah good luck with that.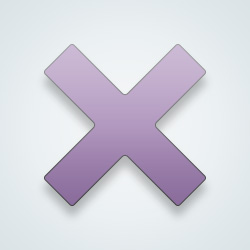 SW User
Agreed. There are many layers to this tragedy. The accessibility to get certain guns is an understandable issue for these young people to have. They have lost friends and loved ones. So to write it off as just another shooting without at the very least letting go of our incessant need to own machine guns is very strange to me.
This message was deleted by its author.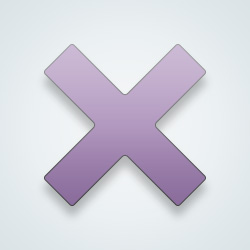 SW User
[@607862,AnnieMal] Assault rifle or whatever lol.
This message was deleted by its author.
Change is not always good, it could actually wreck something that isn't broken, and make the possibility for criminals to do this type of action even more.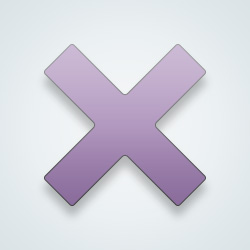 ---
156 people following
I Am For Gun Control
Personal Stories, Advice, and Support
Beliefs
Health
Hobbies
Group Members