Standing in the hallway of one thousand doors..
There is No turning back now,
Because one of them's yourz.
In your hand you're left holding, a shiny brass key, it opens but one door,
Beyond the threshold  you'll see .
If that door you have chosen,
Reveals what you seek,
Happiness will then guide you,
Away from wheather so bleak.
But if the wrong door you open,
With the shiny brass key.
It will be darkness u find,
To spend e'tern'i'ty..
I.B.Luvbuttz
-thats just half-
[@341925,Luvbuttz] Oh yes!🗝I must never lose the key!
[@364304,Peaches] ur gonna be OKAY! 😉👍
[@341925,Luvbuttz] Thanks!😊
That is a beautiful vision you share.
I love that! Beautiful!

I have been there a few times. And I still visit often in my dreams.

Thanks for posting.
[@66493,Heartlander] I'm glad❣🤗I still go to my home town in dreams too.😌
[@364304,Peaches] Im still a sucker for those Hallmark and Lifetime type movies where there's a return to one's hometown after years of living in a big city. Once there, it feels too much like a favorite sweater; surrounded by loving and gentle old friends and cousins, they seriously reflect on why they ever left in the first place.

One of my old favorite Iris Dement songs. I believe they ran the extended version at the end of the final episode of that old Northern Exposure series ....

[youtube=https://www.youtube.com/watch?v=FikZwgj89HI]
[@66493,Heartlander] Yes, I remember this song, it's very bittersweet.💞Their harmony is great.🎻🎤💃⭐Thanks for posting, love it.
[@121363,Rutterman] It is slowly suppose to warm up!
[@364304,Peaches] Fingers crossed. 🤞
[@121363,Rutterman] Yes!🤞🏼😊
That does sound wonderful, and the words capture it beautifully.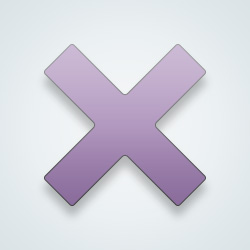 SW User
that's what it's like here
---
188 people following
I Love Poems
Personal Stories, Advice, and Support
Group Members