1-9 of 9
Self harm, suicide, rape. Joking or trolling about any of them.
Racist questions, especially the ones by people who deliberately (or out of stupidity) ask questions bound to elicit racist replies.
Lucian nicked my answer as he often does.
[c=#BF0080]I hate, hate, hate the spanking stories.. esp with ones that involve children.. whether it be from their childhood or made up. Annoys the crap out of me. It just edges those pedos on even more with their sick comments.[/c]
Sexist posts make me feel the worst, followed by homophobic ones.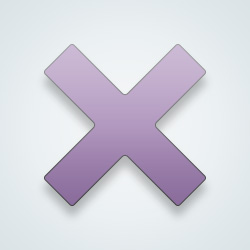 SW User
I'm bothered by people that post multiple stories in a row. Studies have shown that people tend to overshare when they're feeling depressed or alone. They're posting a lot of stories because they're looking for validation.

It bothers me because I don't know what I can do to help. I feel like rewarding attention-seeking behavior by giving said attention is doing them a disservice because it gives them a crutch to rely on rather than a healthier coping mechanism. It's what I wasted years of my life doing on EP, and I don't want someone else following the same path.

Conversely, if I were to assume depression when it could be something more ego-centric, it would be kind of awkward. People with depression are also generally likely to hide it or deny it since there's usually little hope that someone else can help. It's not an easy thing to address
Rape, child abuse, some of the fetish stuff like the diaper wearers creep me out big time.
Any sort of racist question, especially if it has the "N" word in it.
[c=#7700B2]anything involving old guys with their sex related posts. They are like the same age as my dad and yeah gross lol [/c]
[c=#BF0080]Don't you think the 50+ male crowd is way more perverted than the younger ones? Teenagers on here don't act as perverted as them. It's gross.[/c]
[c=#7700B2]yeah most definitely the older males that are more perverted. I agree 100%[/c]
1-9 of 9
---
21534 people following
Community
Personal Stories, Advice, and Support New Post
Updated:
15 secs ago
Content Rating:
Non-Adult
Group Members
Report Group