What if I die, seriously, how would you even know? You will probably think that I ditched you all and start insulting me while I roll in my grave O.o
My friend is working on a program that would email various sites posting if you died....I'll let you know if it comes to fruition - he's actually copywritten the thing...
you need to give a rl friend of yours
.. your sw details lol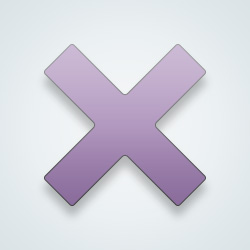 SW User
It is always worth considering yourself entirely expendable online as that is usually the case. That's why it's never worth making that much drama about staying or leaving. With the exception of a very small few, nobody really cares. They have their own shit to think about. If your family and real life friends would miss you then that is enough. If nobody would miss you then it's enough that you'd miss being alive. You matter either way.

🙏😌
You will appear to me in a dream one night, and tell me of your demise, and how it happened... :'(
I would never insult you but yes, it could happen like that.
I've had friends just stop posting for years and then one day they pop up again..
If i die, nobody here will ever know about it.
I'll just stop posting.
Its something that bothers me. BUt I wouldn't insult you, just lament you
---
21654 people following
Community
Personal Stories, Advice, and Support New Post
Group Members