shame is never the answer.
[@664411,pentacorn] So, if I called you pig it would be ok because everyone knows you're not a pig? I'm not obsessed over this, and honestly I don't WANT to be talking to you about it... it's just the right the to do to hold people accountable for supporting racial slurs as you did, especially when you claim to be about love.

Oh wait, let me guess. You're going to respond for the 40th time with "yeah, but you did x". Ok, keep engaging in the two wrong make a right fallacy, keep contradicting yourself, and keep living in pride that keeps you from apologizing when you have done wrong. You need to put away your pride and apologize, because that's the loving thing to do
[@664411,pentacorn] Seriously, you hearted something that violated the moral code you put forth. You can make excuse after excuse for it, or deflect by pointing at something I said, did or am, but you're still living in hypocrisy until you apologize to me. It might hurt your ego, but it would feed you soul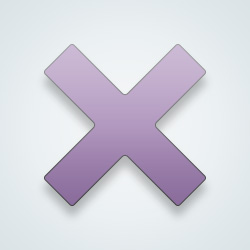 SW User
Public shame doesn't necessarily cause anyone to reform. It simply causes them to double down and get defensive. Public shame tends to make people resentful. That's not to say it would happen for every person, but people who act immorally and amorally probably have been doing so for a while and one instance of public shame isn't going to be enough to get them to change their ways.
[@845169,LaneOfTheWired] That's why I need a mechanism that disgraces people. For example, pedophilia is something that people DO believe in, however if someone starts advocating for fucking children, we don't politely disagree with them, we let everyone know this is a dangerous human being who we should all keep away form.

I think of course there should be a spectrum, and not ANY cruel action should be met with fucking social exile for life (we've all done bullshit) but there are too many actions we let slide altogether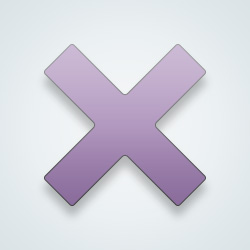 SW User
[@712527,AgapeLove] That's the problem. We have no "middle" way of dealing with reprehensible actions. Social media has given us a very effective and easy way to shame people, but it goes too far. Any small misstep and you're, as you said, exiled socially for life. It has to be proportional to make a real change and not just enamor people against consequences.
In theory I think this is ideal, but in practice I'm just not convinced it matters much anyway. I remember seeing in the news how politicians were being shamed out of dining at restaurants by politically dissenting patrons and many in the public seemed to think it wrongheaded. I only believe this isn't necessarily effective because the allure of corporate dollars is too strong to resist.
This is not an easy answer as there are so many factors to consider and it raises questions like "are there morals that we share that are universally the right thing to do?" Because what's right and wrong can be sometimes a grey area depending on what it is. What's right and wrong to differs by culture, country and ideology too.

It also depends on the root cause of the immoral behaviour and the severity of it

Like someone who thinks stealing is immoral will want that person to named and shamed but this person may steal to feed their children because to them the immoral thing would be not looking after their kids

Most of the time the news reports crimes and does shame the people who do them and sometimes it's covered up to protect those powerful

I would say it depends on these factors and that actually shaming someone may do more damage also taking into consideration that someone can be accussed, frame or mistaken for doing immoral behaviour
The problem with immorality is the same problems with morality in the fact that morals change depending on person or environment.

There's certain things like murder that is infringing on someone else's free will to live but then you have things that are not black and white. Like how some people view gay people as immoral for the same fact they support traditional marriage for instance. They think it's better and so think that's the only way to live.

I could go into semantics here why their wrong but to get the point across there's several different layers to what morality is depending on how you grew up and formed your opinions based on experiences.
[@394395,satanburger] Yes, most people are not strong willed enough to keep their moral compass in every environment ever, which is why I want to create and environment that punishes bad morals (according to their magnitude) and rewards good ones. It makes sense to me
[@712527,AgapeLove] If that's your opinion then that's your opinion but I don't really believe in shaming people. The line between victim and oppressor is often blurred.

Like I said some people view gay people as immoral and if you talk to those people, most of them really do think their the cause of all the problems.

Immorality is difficult to try to define what's good or bad unless it infringes upon the consent of another for which that is unjust and immoral.
[@394395,satanburger] Even if I did think being gay was wrong, I still wouldn't want to shame people for it. If you can't help something, there's no point in shaming people for it.

Do you remember Louis CK and his controversy jerking off in front of women? I love his stand up routine and all, but as a case study I feel we the people handled that very well; we didn't hurt the man or jail him, we just stigmatized his behavior which made him apologize publicly.

What do you think of this line of thinking? I am honestly not convinced i'm right on this, I love speaking to people with pure empathy and softness, but I don't know if it is the answer all the time
"Social" justice isn't the way and the punishment in relation to morality is sometimes relative to the person acting as judge. One person's version of justice may be shame whilst another may be to put a brick through their window whilst their family is there.
Not to mention that without the facts and evidence it can be unreliable information and may be used as a tool to silence innocent people. It's a slippery slope.

There are times where perhaps it's understandable, but it's best to leave it to the law, otherwise we risk a person taking it too far.
That's a tough question as i disagree with the practice but in some cases things should be brought to light. It's more a question of who is virueous enough in their judgement to act as judge.
---
21621 people following
Community
Personal Stories, Advice, and Support New Post
Group Members