Live fearlessly in decisions, confusions, plans and goals. "For God has not given us a Spirit of fear, but of power and a sound mind."
The people of the Bible were not complacent when it came to setting and achieving their goals. Without a plan, we are being lazy. We can expect to fail without a plan.

If Noah didn't have a plan for the ark, nor follow through with God's instructions, we wouldn't even be here right now. That would have been the end of mankind.

If Mary and Joseph didn't follow the plan to hide from King Herod, then we wouldn't know the name of Jesus.

The apostle Paul planned out his missionary trips. Those weren't without organization and strategy.

If God didn't have a plan for the redemption of mankind through his son, Jesus Christ, then we would have no hope of a beautiful, joyful afterlife in heaven. Jesus said to plan for that now, as it's too late, after we die. Hebrews 9:27

What do we see all through the Bible? Plans. From the Old Testament straight through the New Testament, we see people making plans, and we see God providing plans for his people.

If you don't make a plan to achieve your goal, you can absolutely expect to fail.

Setting goals as a Christian, needs to be thought out and planned.

We also need to be mindful of motives. We often get caught up in thinking about the goals that we can measure and observe… or that others can measure and observe. What we often want to do, is have success according to the world's standards.

However, there are more important goals for Christians. I'm talking about setting spiritual goals as a Christian. When you set spiritual goals, all your other decisions, confusions, plans and goals will fall into place. This happens because our focus is in the right place, and our motivation is pure.

Live in the knowledge that the Holy Spirit is inside of you. The same spirit that raised Jesus from the dead, lives inside of you and me. So as He leads us, we need not fear.

You can rest in the knowledge that you are loved and cared for by the creator of the universe. It says in the Bible that God knows that amount of hairs on our head. He knew us before he formed us in our mother's womb. I'm amazed when I look up at the starry sky, and I see the moon and starts suspended there… we serve the God who created all that. He's holding us. That's powerful.

As Christians, we have been set free. You are not in bondage to anything. You've been given power and help to overcome sin, discern what is right, and you're not subject or chained to religious legalism. You are FREE.

If God is the priority we claim he is, then we'll devote our time to him by praying, reading the Bible, and seeking his wisdom. He never fails to lead us down the right path. Confusion comes from Satan, not God. We need to give God the credit for what is good in our life.

Our time is a gift. Let's not selfishly waste it with trivial things or things that separate us from God. Spiritual goals keep us on track. So yes, set goals. But as we do, let us examine our motive. Are we seeking to bring glory to God or ourselves? Are we allowing God to lead in all his wisdom, or taking advice from the world? What better guide, than Jesus, as He knows our future and He always wants the best outcome for us.

The things we observe around us, and expose ourselves to, have a way of creeping into our mind and hearts. What we're surrounded by can actually begin to shape us, whether good or bad. However, we're not called to be transformed to the image of this world, but to the image of God.

It brings to mind that the gospel doesn't offer a life filled with cheap, easy grace. The gospel offers something better. Constant refinement. Constant choosing - choosing to turn from our old ways, and turn to the new ways (Ephesians 4:22-24). A new life in Christ.

God wants us to consider the good, the true, the pure. He wants us to focus on that… not the lies that surround us. Phillipians 4:8-9

"Set your minds on things that are above, not on things that are on earth" – Colossians 3:2

"Everyone then who hears these words of mine and does them, will be like a wise man who built his house on the rock." – Matthew 7:24
It's a very important lesson for all as we have to take decisions at every turn of the life.

Thank you for sharing with us.
+
1

· Reply · Jun 5, 2021
---
12417 people following
Spirituality & Religion
Personal Stories, Advice, and Support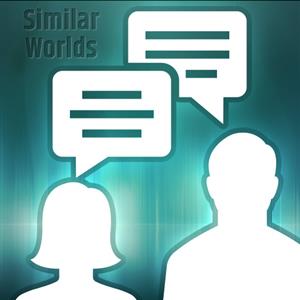 New Post
Group Members