What is existence?
This is a translated text from Rigveda ,which was written by a Hindu sage in Sanskrit thousands of years ago .
I am saving this for my future reference.

There was neither non-existence nor existence then;
Neither the realm of space, nor the sky which is beyond;
What stirred? Where? In whose protection?

There was neither death nor immortality then;
No distinguishing sign of night nor of day;
That One breathed, windless, by its own impulse;
Other than that there was nothing beyond.

Darkness there was at first, by darkness hidden;
Without distinctive marks, this all was water;
That which, becoming, by the void was covered;
That One by force of heat came into being;

Who really knows? Who will here proclaim it?
Whence was it produced? Whence is this creation?
Gods came afterwards, with the creation of this universe.
Who then knows whence it has arisen?

Whether God's will created it, or whether He was mute;
Perhaps it formed itself, or perhaps it did not;
Only He who is its overseer in highest heaven knows,

Only He knows, or perhaps He does not know.

— Rigveda 10.129 (Nasadiya Sukta)

I was born as a Hindu and I am not religious.Now I am rediscovering the spiritual and scientific aspects of Vedic culture.The culture that was tarnished by British when they left India after they loot whatever they can.I don't hate British people but I state it as a matter of fact so those who read this will know why Hindus always receive negative Image throughout the world.
The problem is I can't read any Indian languages because I wasn't born in India and I have been ignorant about my culture all these time. I will keep looking for translated ancient texts.
---
12373 people following
Spirituality & Religion
Personal Stories, Advice, and Support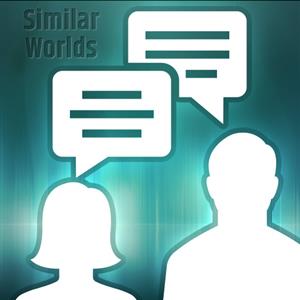 New Post
Updated:
3 mins ago
Content Rating:
Non-Adult
Group Members
Report Group